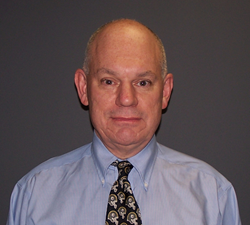 Upper St. Clair, PA (PRWEB) May 15, 2014
Dr. Michael Stypula is expanding the areas in which his practice serves, offering laser gum surgery in Upper St. Clair, PA and surrounding areas. Due to the concerns over the potential health complications that may arise when patients do not address their issues relating to gum disease by seeking gum disease treatment, Dr. Stypula urges patients to seek care as soon as possible. According to Dr. Stypula, any delay in care can worsen the current condition, making it possible for other issues to arise.
Among the many services that Dr. Stypula offers through his practice is a gum disease treatment known as the Laser Assisted New Attachment Procedure, or LANAP®. Patients who undergo LANAP® can expect to experience a procedure that is minimally invasive compared with other procedures, yet still remains effective. It is important, however, for prospective patients to schedule a consultation to discuss their eligibility for the procedure.
LANAP® offers a number of potential advantages for patients who are dealing with the difficulties created by the presence of gum disease. According to Dr. Stypula, the procedure is not only minimally invasive, it also results in an advanced healing time, reduced gum recession, a reduction in the inflammation of the gums, and perhaps even the saving of teeth that have been deemed unsalvageable. It is because of these many benefits that patients seeking laser gum surgery in Upper St. Clair, PA should consider consulting with Dr. Stypula to learn more about the procedure. LANAP® is an effective gum disease treatment that can make a difference for those who are dealing with the troubling issues brought about by gum disease.
Anyone who is interested in laser gum surgery in Upper St. Clair, PA should call the office of Dr. Stypula in order to schedule a consultation. There are a lot of considerations when it comes to gum disease, and approaching treatment in the proper way is necessary for effective results.
About the Doctor
Dr. Michael Stypula is a periodontist offering patients personalized dental care in Pittsburgh, Pennsylvania. Dr. Michael Stypula graduated from St. Bonaventure University and received a B.S. in Biology. He then attended Temple University School of Dentistry, where he was awarded his Doctor of Dental Medicine (D.M.D.) degree. At the University of Pittsburgh, School of Dental Medicine Dr. Stypula received his training in periodontics and implants and earned his degree of M.D.S. Dr. Stypula is part of one percent of dental professionals providing the LANAP® FDA cleared laser procedure for gum disease treatment. His practice is dedicated to oral health. To learn more about his dental services, please visit http://www.pittsburgh-periodontist.com and call (412) 348-8833.