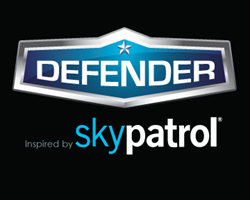 "Our platform, Defender 2.0, is helping our customers manage and protect their assets, mitigate risk and boost profits", says Mark Peters, Senior Vice President of Sales
Miami, Fl (PRWEB) May 15, 2014
Skypatrol, the global leader in GPS Tracking Solutions, is demonstrating its software as an exhibitor at The National Alliance of Buy Here Pay Here Dealers (NABD) May events: "Dealer Compliance Academy" (May 18-20), and "The 16th National Conference for BHPH" (May 20-22) that is being held at the Wynn Las Vegas Resort and Casino.
"I love meeting with our customers at the NABD events. These events provide a huge opportunity to make new connections and renew old friendships. Our platform, Defender 2.0, is helping our customers manage and protect their assets, mitigate risk and boost profits", says Mark Peters, Senior Vice President of Sales at Skypatrol. "This year at the NABD Dealer Academy and Conference, we are also proud to introduce our newest GPS device, the CDMA TT9400C which works and operates on the Verizon network, the fastest and most reliable network."
The Skypatrol goal is to meet and exceed customers' expectations. The new platform, Defender 2.0 has been consistently providing unparalleled innovation and functionality while obtaining excellent results and great customer satisfaction within the vehicle finance market. Visitors attending the NABD events will have the opportunity to learn how user friendly Defender 2.0 is, and to discover all the features and advantages that Defender 2.0 offers, qualities that make Skypatrol the best choice when it comes to growing a business and increasing profit margins.
About Skypatrol LLC
Skypatrol builds innovative software tools uniquely combined with its proprietary GPS hardware and firmware to help businesses monitor, protect and optimize mobile assets in an increasingly machine-to-machine world. Skypatrol serves many markets including vehicle finance, fleet management, mobile asset tracking, automobile dealerships, outdoor sports and motor sports. Skypatrol is a global leader in integrated GPS tracking solutions on a wide variety of platforms including GSM and CDMA cellular networks and dual mode satellite devices, serving customers in the Americas, Europe and Asia. For more information, visit http://www.skypatrol.com.
Defender 2.0 won, on January 2014, the "Best Vertical Platform Award" at the Battle of the Platforms competition that was organized by M2M Evolution.