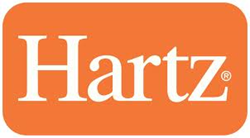 (PRWEB) May 19, 2014
Hartz® Mountain Corporation, one of the country's leading suppliers of quality products for dogs, is introducing Hartz® Tasty Rewards™ dog treats, which are now available at nationwide retail stores beginning this March. Made in the U.S., Hartz® Tasty Rewards™ dog treats are bite-sized morsels that come in two exciting shapes: Soft Combo Rolls and Chewy Bites.
Hartz® Soft Combo Rolls are small and soft but big on taste, making them perfect for dogs of any size, especially small dogs and senior dogs that may have difficulty chewing certain treats. They come in three flavors: Chicken, Bacon and Peanut Butter. Each flavor has a delicious center filled with savory cheese and wholesome vegetable flavors. Tasty Rewards™ also features Chewy Bites, made with real chicken, delicious cheese and vegetable flavors, which offer small dogs a longer-lasting chew than most soft treats
Hartz® is ready to bring variety to treats for small dogs! What do these dogs need? They need a dog treat that's easy to eat - bite-sized with a soft texture. And since small dogs don't eat as much as their bigger counterparts, you want to know that every bite is infused with delicious flavor. Tasty Rewards™ delivers just that!
Tasty Rewards™ offers form and flavor variety that everyone can afford. While taste is an essential ingredient in any dog treats, research shows that when it comes to small dogs, treat texture and size are extremely important. Whether you're rewarding, training or just indulging your pet, Tasty Rewards™ is the best small dog choice.
The dog treat industry is booming, and Hartz® signature products are no exception.
About Hartz® Mountain Corporation
For 85 years, Hartz® has been a best friend to pet parents and their beloved dogs and cats. With more than 1,500 products designed for the health and well-being of cats, dogs, birds, fish and many other pets, Hartz® is a brand name you can trust. For a full look at our product lines, please visit our website at http://www.hartz.com/.