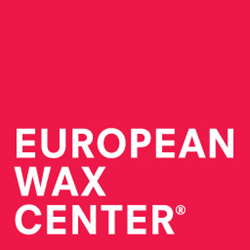 Memphis, TN (PRWEB) May 15, 2014
With summer swiftly approaching, residents of Memphis are lucky to have a fantastic way to save on hair removal in East Memphis, TN. The Feels Fabulous Special is now on for every guest at European Wax Center East Memphis.
The Feels Fabulous Specials is an unbeatable deal that makes affording professional waxing in East Memphis, Tennessee easy. With Feels Fabulous, guests buying 9 of any waxing service will receive an extra 3 free, and guests buying 12 months of membership will get an extra month free. With nationwide franchises, it's easier to stay smoother for longer.
Proud to be known was the brow experts and provide chic eyebrow waxing in Memphis, TN, European Wax Center also features a product range to fall in love with. With a sale this awesome and products as essential as the Ingrown Hair Serum, heavenly skin is always in at European Wax Center East Memphis. Sadly, the Feels Fabulous Special ends June 30th, 2014.
Guests for the Feels Fabulous Special or more information on the ultimate waxing experience can call (901) 417-8444 or visit European Wax Center in Erinway at 4856 Poplar Ave, Memphis, TN 38117.
About European Wax Center
European Wax Center was founded by siblings David Coba, Joshua Coba and Jessica Coba in 2004, and is now recognized as a leader in comfortable and healthy body waxing. The Cobas developed the ultimate wax experience that features the all natural COMFORT WAX™ developed in Paris and the 4 Steps to Gorgeous™ process -- Cleanse, Prepare, Wax, Rejuvenate. As well, features include a clean, professional environment, full-privacy Wax Suites, and exceptional service exclusively for EWC guests. Now, luxurious waxing can be incorporated into everyone's regular routine and skincare regime. European Wax Center enables everyone to feel pampered, beautiful and sexy. For more information about European Wax Center or to inquire about owning a franchise log onto waxcenter.com or like us on Facebook at http://www.facebook.com/EuropeanWax and twitter @EuropeanWax.