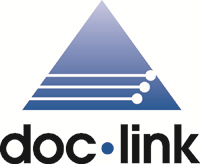 Laguna Hills, CA (PRWEB) May 20, 2014
Altec Products, Inc., a leader in enterprise document management and workflow solutions, announced today their sponsorship of four Regional Chapter Dynamics User Group meetings in Utah (GPUG), Illinois (NAVUG), California (AXUG) and Florida (GPUG). These meetings are prime opportunities for users to troubleshoot their most pressing Dynamics issues, learn from the experience of other local users, share knowledge and experience, and make valuable connections with other users who share similar goals, priorities and objectives - all at a regional level.
Users will gain insight on optimizing the functionality, flexibility and performance of their ERP investment to ultimately get better results from their Dynamics solution. All Dynamics customers, prospects and partners are encouraged to attend and expand their knowledge from the many educational sessions offered, including a Document Management break out by Independent Software Vendor (ISV) Altec.
For over 14 years now, Altec has been intimately connected to the Dynamics customer base providing paperless solutions. Now, as a premier sponsor of these May and June events, team members from Altec will interface with the various ERP communities and showcase doc-link™, a solution that integrates with Microsoft Dynamics to bring control to existing workflows and effectively eliminate the need to copy and file documents. Their CfMD (Certified for Microsoft Dynamics) solution helps companies work leaner, faster and more effectively to automate business processes throughout the enterprise, within any department and any process.
Pete Wayne, Operations/IT Director at Oscar W Larson and customer of doc-link for eight years gives a strong testimony. He states, "For us in the petroleum industry, not having to file two million documents was a significant time saver. Having visibility through doc-link helped us identify bottlenecks, attack them and iron them out. There is no way we could take doc-link out of our organization."
Various Sales Directors from Altec will be on hand to engage customers and share the power of doc-link as a tool to overcome their unique business challenges: reduce bottlenecks, improve productivity and drive down operational costs – compelling business drivers for company executives.
Kevin Dudevoir, Director of Sales at Altec states, "We are privileged to support all of the Dynamics User groups again this year and are excited to dive deeper at a regional level. As demand for document management continues to grow and companies intentionally build this initiative into their IT budgets, our hope is that doc-link is everyone's first choice for a solution - because of the tight integration, our track record with the Dynamics community and our level of commitment to the partner channel."
Events and Registration:
GPUG – Salt Lake City, UT: May 15: 8: 30 am – noon PST
NAVUG – Deerfield, IL: May 21: 5:30 – 8 pm and May 22: 7:30 am – 5 pm PST
AXUG – South San Francisco, CA: May 22: 10 am – 2 pm PST
GPUG – Fort Lauderdale, FL: June 2: 9:00 – noon EST
About Altec
Altec is a leading provider of Integrated Document Management (IDM) solutions to mid-market companies. For more than 25 years, Altec has provided a wide range of accounting-centric paper to paperless solutions including its flagship product, doc-link™, which enables companies to capture, archive, workflow and route structured and unstructured documents to customers, employees and vendors. Altec's comprehensive solutions include IDM, output management, MICR check disbursement and paper documents that serve more than 13,000 customers worldwide. Altec enjoys strong, collaborative partnerships with ERP solution providers like Microsoft Dynamics to provide the most comprehensive, integrated enterprise document management solution. Altec delivers its IDM solutions through a global network of authorized partners in more than 60 countries throughout the Americas, EMEA and Asia Pacific. For more information, visit Altec at the company website at http://www.altec-inc.com. Follow them on Twitter.com/doclinkbyAltec or call April Blankenship at 1-800-997-9921