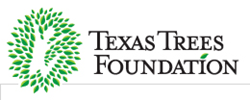 We need to look at the urban heat island effect from a public health, economic development, and natural resources perspective.
Dallas, Texas (PRWEB) May 16, 2014
On Tuesday, May 27, prominent Dallas-Fort Worth leaders will join engaged citizens to learn about the natural assets our region risks losing with the urban heat island effect, and the benefits we will gain with timely heat management. The Grey to Green: Creating Cool Cities conference sponsored by the Texas Trees Foundation will be held from 7:30 AM to noon at the Dallas Museum of Art. Other sponsors include TXU Energy, Turner Construction, Lambert's, Earth Day Texas, and EarthPeople Media.
The keynote speaker for this event is Dr. Brian Stone, Jr., associate professor in the School of City and Regional Planning at the Georgia Institute of Technology and author of The City and the Coming Climate: Climate Change in the Places We Live.
"The conversation of resiliency and sustainability goes beyond the footprint of a building," says Janette Monear, president and CEO of the Texas Trees Foundation. "We need to look at the urban heat island effect from a public health, economic development, and natural resources perspective."
Demystifying the "cool" factor embodied by cities from Minneapolis to Austin, Monear said in an article on EarthPeople Media that coolness is "in the green infrastructure, sustainable design, art, music, trails, walkability, greenways, urban forests, complete streets, parks, open space, and really cool people."
"How we create our communities is the legacy that we will leave," added Monear. "Achieving a balance between the 'grey and green" infrastructures, especially with the use of trees, needs to happen quickly if we are going to have a better quality of life in Dallas-Fort Worth."
David Hitchcock of the Houston Area Research Center, Dr. Robert Haley with UT Southwestern Medical Center, and Matt Grubisich, and urban forester with Texas Trees Foundation will join Dr. Stone in the conference lineup.
Dr. Stone recently kicked off the conversation by about the public health costs of climate change with NPR's Melissa Block. He will also join Krys Boyd on KERA's Think program on May 21st at 1:00 PM.
In her review of Stone's book, independent consultant and advocate Ann Drumm writes, "Managing urban heat is just as important a response to climate change as reducing greenhouse gas emissions, and the benefits will be felt much sooner. Cities should prioritize strategies that reduce both heat and GHG emissions, and trees are at the top of that priority list."
Concurrent with the conference at the DMA is the exhibit Alexandre Hogue: The Erosion Series, which documents the devastation to ranchland near Dalhart, Texas wrought by land-management failures during the Dust Bowl, the greatest ecological disaster in American history.
"Current drought conditions and the decreasing water supplies in the Southwest certainly make Hogue's striking imagery from the 'dirty 30s' seem amazingly prescient," said Sue Canterbury, The Pauline Gill Sullivan Associate Curator of American Art at the Dallas Museum of Art in a DMA press release. "The Dust Bowl was a man-made disaster, and it is impossible to view these works without considering the choices we each need to make in our relationship with the environment and our use of its resources."
The 'Grey to Green: Creating Cool Cities' conference includes breakfast and registration at 7:30 AM and presentations from 8:00 - noon. The cost is $40. Click here to Register or call 214.953.1184.
About Texas Trees Foundation
Texas Trees Foundation is a non-profit group dedicated to creating healthy communities through tree planting, education and outreach. For more information, please visit http://www.texastrees.org.
About EarthPeople Media
EarthPeople Media publishes global perspectives and vital ideas for a sustainable economy. A creator and promoter of books, brands, and content for forward-looking enterprises, EarthPeople Media also serves as a community of practice for social innovation and collaborative journalism. EPM is growing out of EarthPeople, a specialized communications firm founded in 2005. For more, visit http://www.EarthPeopleMedia.com.