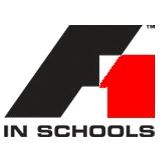 "The F1 in Schools Challenge is an exciting and hands-on way to introduce students to the concepts of business and engineering." - Chris Ciuca, Director of Pre-Professional Programs for SAE International
Detroit, MI (PRWEB) May 16, 2014
Michigan International Speedway (MIS) will be the site for the F1 in Schools U.S./Canada National Championships. The championships will be held in conjunction with Formula SAE® Michigan competition, which will be held May 14-17 at MIS.
Managed by SAE International, F1 in Schools introduces middle and high school aged students to the engineering process. Using 3D CAD (Computer-Assisted Design) software team designs a Formula One™ car of the future. The aerodynamics of their design is analyzed for drag co-efficiency in a Virtual Reality Wind Tunnel using CFD (Computational Fluid Dynamics) software. Then, using 3D CAM (Computer-Aided Manufacture) software, the team evaluates the most efficient machining strategy to make the car out of balsa wood using a CNC (Computer Numerical Controlled) Router.
"The F1 in Schools Challenge is an exciting and hands-on way to introduce students to the concepts of business and engineering," Chris Ciuca, Director of Pre-Professional Programs for SAE International, said. "We are excited and honored to host these championships and look forward to two days of learning, teamwork and, most of all, fun."
To bring students' ideas to life from a sketch to the starting line, teams have free* access to 3D design, visualization, and simulation software from global F1 in Schools partner, Autodesk. This sees students and educators applying the same advanced design tools and techniques that industry professionals use over the course of their competition journey.
"The caliber of the teams and their designs continues to get higher each year, and it's inspiring to see students using Autodesk software to create and test the impact of their designs. We wish teams the best of luck and are excited to see who will represent the US and Canada in the World Championships in November," said Peggy Snyder, director, Autodesk Education.
To date, schools from Texas, Florida, Pennsylvania, Ohio, Massachusetts, Ontario, Manitoba and Alberta have registered for the event.
For more information about the F1 in Schools U.S./Canada National Championships, visit http://f1inschools.sae.org/.
To request media credentials, email pr (at) sae (dot) org or call 1-724-772-8522.
SAE International is a global association committed to being the ultimate knowledge source for the engineering profession. By uniting over 145,000 engineers and technical experts, we drive knowledge and expertise across a broad spectrum of industries. We act on two priorities: encouraging a lifetime of learning for mobility engineering professionals and setting the standards for industry engineering. We strive for a better world through the work of our philanthropic SAE Foundation, including programs like A World in Motion® and the Collegiate Design Series™.
*Free Autodesk software and/or cloud-based services may only be used for educational purposes and are subject to acceptance of and compliance with the terms and conditions of the software license agreement or terms of service. Details and restrictions available at http://usa.autodesk.com/legal-notices-trademarks.