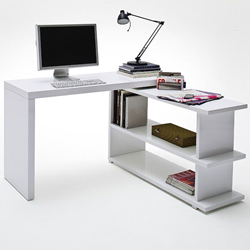 (PRWEB UK) 20 May 2014
Being included in the list of the leading suppliers of contemporary as well as modern furniture and home décor in UK, FurnitureInFashion has been providing the most excellent furniture to all of its clients since 2007. Now, in order to expand its horizons, the company intends to approach FlatShare.com for a partnership in order to sell the exquisite furniture to new flat owners at competitive prices.
Most people in the UK choose to share a flat, as it is economical and also less problematic. In order to make it easier for people to find a flat that they can acquire on rent, FlatShare.com is a platform for everyone to easily find themselves a flat on rent or on sharing basis. FlatShare.com has been a renowned name in the field of rental properties. FurnitureInFashion has now decided to approach FlatShare.com for a partnership. The proficient interior designers at FurnitureInFashion hold the knowledge of setting up the look of a room in the most presentable way. Hence, FurnitureInFashion is now looking forward to partner with FlatShare.com and deal in home staging to lure the new flat owners to buying furniture that fits in their room appropriately.
The team of interior designers at FurnitureInFashion with their adept knowledge about different styles in room setting; efficiently stage the flat as per the size of the vacant space and when the interested customers view the apartment with the furniture, the process of home décor and furniture shopping is made quite easier for the customers. The company offers bespoke collections of products and services tailored specifically to meet every element of a project. Over the past few years, FurnitureInFashion has gained immense popularity due to its innovative designs and durable furniture.
FurnitureInFashion has been working for over 8 years towards bringing quality by using best German manufacturing processes at extremely competitive prices.
In order to enhance its clientèle, FurnitureInFashion along with FlatShare.com looks out to help the new flat owners set up their home with ease and at the most astonishing rates. Asad Hamim explained about this new prospect by saying, "FurnitureInFashion, as a leading furniture retailer in the UK is all set to approach FlatShare for a deal to expand its business to supply furniture to greater parts of the region."
About FurnitureInFashion
FurnitureInFashion is a UK-based online retail business that supplies supreme quality furniture items from its German-based warehouse and has a showroom in Bolton, UK. The company provides everything from living room furniture to bathroom accessories, wall art and room dividers, to bedroom suites, bar stools, and computer tables and much more. FurnitureInFashion offers free delivery within the UK and is rightly proud of its excellent customer service. For further information and details about sales, please visit http://www.furnitureinfashion.net