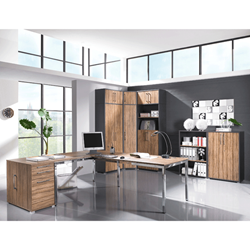 Bolton, Lancashire (PRWEB UK) 20 May 2014
With its specialty in contemporary functional office furniture, FurnitureInFashion is pleased to announce that it is launching furniture for government employees at various government offices. FurnitureInFashion has previously provided exquisite office furniture for government offices in Iraq in lieu of the Ministry of Reconstruction and Development that approached FurnitureInFashion for furniture products. Iraq government had placed a gigantic order of office furniture at FurnitureInFashion for development of the infrastructure by the Ministry of Education, Ministry of Health and all other governmental bodies.
With a rebuilding program in hand, Iraq planned to develop the infrastructure by rebuilding the entire governmental setup including ministries, schools, colleges and various other institutes. In order to re-establish the governmental setup, FIF supplied the best of its superior quality office furniture to Iraq. The owner and Managing Director of FurnitureInFashion Asad Shamim said, "With Iraq's plan to reconstruct the infrastructure, FurnitureInFashion saw a lot of possibility to set up a great deal in the emerging markets of Iraq."
As there has been a lot of demand for furniture and other décor by various institutions and governmental bodies, FurnitureInFashion offers great services to all such clients with the assurance of the most competitive prices. "This is an excellent opportunity for the company to make the most of the business voyage and hence develop and grow the client portfolio and credibility. With the past experience of supplying £60,000 worth of furniture to an Iraqi Hotel in Al-Najaf, we are all set to deliver an extensive range of office furniture to government employees for government offices. We specialize in a huge list of furniture ranging from coffee tables to TV stands, beds, sideboards, stools, sofas and various other products."
Asad added, "We supply a lot of types of furniture in a number of colors, materials, and fabrics that can easily match with the different color combinations of the office interiors. Also, the company specializes in office furniture for commercial use as well, which includes vast variety of office chairs, office sets, office cabinets, and shelving and computer desks. The storage compartments that we provide are extremely comprehensive in use as they help to store files, documents, and various other office items. The office chairs at FIF are the most ergonomically used products which are ideal for employees who work for an extremely long time.
About FurnitureInFashion
FurnitureInFashion is a UK based online retail shop that has a manufacturing plant based in Germany and a showroom in Bolton, UK. The company deals in the most superior quality furniture and other supplies exported from its Germany based warehouse. It has been supplying about 8000 furniture products for living room furniture, dining room furniture, dining table and chairs, dining tables, bedroom furniture bedroom, hallway, bathroom, kitchen, bar and office annually. For further information and details visit: http://www.furnitureinfashion.net