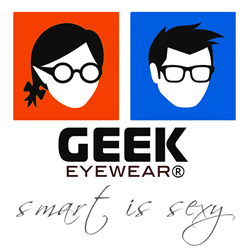 (PRWEB) May 22, 2014
Summer is here and so is Memorial Day. Travelers are busy planning trips to some of the most popular cities for vacations and are also deciding what to bring to look stylish and feel comfortable, including an essential spring accessory: sunglasses. To help vacationers decide which sunglasses to bring on their upcoming vacations, GEEK EYEWEAR® is releasing an analysis of the best sunglasses for each destination city.
1. South Beach, Miami: South Beach, Miami, is a party town that never sleeps and is known for its bright colors and Latin-infused style. Sunglasses with bright frames are perfect for South Beach. Being as Miami is close to the equator, temperatures can get hot and the sun can be bright, so big lenses are a fashionable yet functional choice. Miami natives aren't afraid of over-the-top embellishments, so don't be afraid of big sunglasses or fun, funky frames.
2. Los Angeles, CA: L.A. is the epicenter of West Coast style. L.A. style is hip and eclectic; one of L.A.'s main style rules is that there are no rules. To achieve L.A.'s fun, hipster style, GEEK EYEWEAR® recommends retro glasses and glasses with large lenses. Vintage is always popular, so L.A. is the place to break out chic retro styles. For an insider's peek at L.A. fashion, Geek Eyewear® recommends checking out the Streetgeist blog.
3. New York, NY: New York City is known for its refined, elegant style. Neutral colors like black, gray, and white are popular, and sunglasses with black frames are an excellent choice for this city. A simple pair of sunglasses with un-embellished frames is perfect for New York and lends an air of sophisticated mystery to the wearer.
4. Napa Valley, CA: Napa Valley's style is as much about place as it is about what a person is wearing. The wine industry and beautiful surrounding countryside give this city an opulent feel that's mirrored by the local fashions. Similar to New York, classic and simple sunglasses are popular in Napa Valley, and mirror lenses can add to your look.
5. Las Vegas, NE: Like South Beach, Las Vegas is another city that never sleeps. Vegas is known for its bright lights and brilliant colors. Vegas is a place where any traveller can let his or her imagination run wild and wear those fun, crazy sunglasses that don't really work for everyday living. Because many Vegas vacationers spend their days inside, Geek Eyewear recommends finding a pair of prescription or non-prescription eyeglasses for a stylish accent. Red cat eye glasses are a perfect stand-out accessory.
GEEK EYEWEAR® believes the upcoming holiday provides an opportunity to experiment with new styles, no matter where someone is headed for a vacation. Even those who aren't travelling can take advantage of this opportunity to try a new style inspired by one of these cities.
For more information, please contact Alena Lehrer.
If you would like to run the above article, please feel free to do so. If you're interested in interviewing a founder, let me know and I'll gladly work out the details. Lastly, please let me know if you'd like to receive samples of GEEK EYEWEAR® for possible review.
Please visit GEEK EYEWEAR® online at http://www.GeekEyewear.com.
Email: info(at)GeekEyewear(dot)com
ABOUT GEEK EYEWEAR®
HIP. COOL. TRENDY. SEXY. CHIC. URBAN.
Geek Eyewear® celebrates diversity, individuality, and creative enthusiasm of Geek culture.
GEEK EYEWEAR® is available at http://shop.GeekEyewear.com and at optical stores around the U.S. and worldwide.