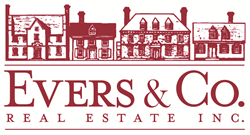 Washington, D.C (PRWEB) May 16, 2014
The Washington D.C. residential real estate market is sluggish this spring with experts pointing to an unprecedented lack of inventory on the market.* The shortage of homes available for purchase, coupled with an abundance of buyers in the market, suggests sellers currently have a distinct advantage when putting their homes up for sale.
"Sellers have a prime opportunity to attract plenty of interest in their homes given the current market conditions," says Donna Evers, president and broker of Evers & Co. Real Estate. "If potential sellers are on the fence about listing, now is an excellent time due to reduced competition. Sellers may not realize how well they can do."
Sellers, however, cannot afford to neglect the role of presentation and correctly pricing property as they consider listing their home for sale. According to Evers, despite the favorable market conditions, buyers and their agents will still avoid an overpriced home that is cluttered.
The overall popularity of the close-in D.C.-metro area market also presents an opportunity to sellers. Despite low inventory and low dollar volume of sales across the country, many trendy neighborhoods in the downtown D.C. area are surging as D.C.'s population expands.

Statistics are taken from the Metropolitan Regional Information System for three areas: Washington, D.C.; Montgomery County in Maryland; and Fairfax County, Arlington, Alexandria and Falls Church in Virginia.