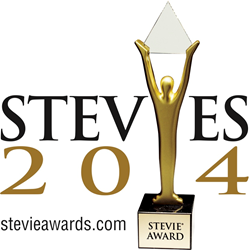 We're elated that the hard work and dedication of our entire team, which has helped grow and sustain thousands of small businesses across the country, is being recognized with such a prestigious award. - Jared Feldman, Fora Financial CEO and Founder
New York, NY (PRWEB) May 19, 2014
Fora Financial, provider of flexible, working capital solutions to small businesses, has been named an American Business Awards (ABA) Finalist in category of 2014 Financial Services Company of the Year. The Company will receive a Gold, Silver or Bronze Stevie Award at the 12th annual ABA traditional banquet on Friday, June 13 in Chicago, IL.
The American Business Awards is the nation's premier business awards program. All organizations operating in the United States are eligible to submit nominations – public and private, for-profit and non-profit, large and small.
Fora Financial CEO and Founder Jared Feldman said, "We're elated that the hard work and dedication of our entire team, which has helped grow and sustain thousands of small businesses across the country, is being recognized with such a prestigious award."
More than 3,300 nominations from organizations of all sizes and in virtually every industry were submitted this year for consideration in a wide range of categories. More than 150 members of several specialized judging committees will determine Gold, Silver and Bronze Stevie Award placements among the Finalists.
"The final judges have a difficult task ahead of them, to rank the Finalists, because there are so many great nominations this year," said Stevie Awards President and Founder Michael Gallagher.
For more information on Fora Financial, please visit http://www.forafinancial.com. Details about The American Business Awards and the list of Finalists in all categories are available at http://www.StevieAwards.com/ABA.
About Fora Financial
Fora Financial offers flexible, working capital solutions to small businesses in need of financing to sustain or grow their enterprise. The Manhattan-based company places a high value on trust and transparency and provides businesses with quick, customized financial solutions utilizing its state-of-the-art technology platforms. Founded in June 2008, Fora Financial has a total of 80 employees who have provided more than $189 million to over 4,500 customers.
###