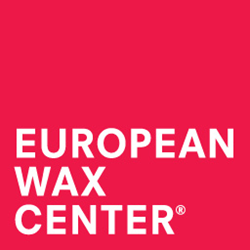 Chicago, IL (PRWEB) May 19, 2014
Despite the recent snow, spring is officially here and European Wax Center Chicago-Southport Ave is aiming to get people in the summer mood with their best waxing promotion ever – the Feels Fabulous Special! Now, guests can reveal beautiful skin for less with affordable professional waxing in Southport Ave, Chicago.
With this special offer from European Wax Center Chicago-Southport Ave, guests can lay back and relax knowing that they do not have to compromise when it comes to hair removal. The Feels Fabulous Special promotion allows guests to receive 1 free month when they buy 12 months of membership, and receive 3 free waxing services when they purchase 9 for hair removal in Chicago, IL.
European Wax Center Chicago-Southport Ave only uses the unique purple Comfort Wax designed to optimize every guest's comfort and made from 100% natural beeswax. After the 4 Steps to Gorgeous ™ waxing, the waxperts at European Wax Center leave skin smooth and healthy thanks to the antioxidants and vitamins packed into the skincare process. European Wax Center prides itself on providing luxurious and hygienic body waxing in Chicago, Illinois.
To find out more about the Feels Fabulous Special, guests can step into European Wax Center Chicago-Southport Ave in Chicago-Southport Ave Plaza at 3728 N Southport Ave, Chicago, IL 60613, or call (773) 698-7544. Feels Fabulous must sadly end June 30th, 2014.
About European Wax Center
European Wax Center was founded by siblings David Coba, Joshua Coba and Jessica Coba in 2004, and is now recognized as a leader in comfortable and healthy body waxing. The Cobas developed the ultimate wax experience that features the all natural COMFORT WAX™ developed in Paris and the 4 Steps to Gorgeous™ process -- Cleanse, Prepare, Wax, Rejuvenate. As well, features include a clean, professional environment, full-privacy Wax Suites, and exceptional service exclusively for EWC guests. Now, luxurious waxing can be incorporated into everyone's regular routine and skincare regime. European Wax Center enables everyone to feel pampered, beautiful and sexy. For more information about European Wax Center or to inquire about owning a franchise log onto waxcenter.com or like us on Facebook at http://www.facebook.com/EuropeanWax and twitter @EuropeanWax.