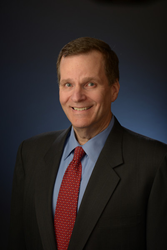 No one knows and appreciates the needs and experiences of our veterans more than the veterans themselves
Baltimore, MD (PRWEB) May 20, 2014
MedicalMalpracticeLawyers.com, the premier free website connecting medical malpractice victims in the United States with medical malpractice lawyers in their state and which has published a daily blog regarding medical malpractice and related issues for over three years, is "outraged and disgusted" by recent allegations that the VA Health Care system has been surreptitiously falsifying the statistics regarding the time it takes for our veterans to obtain medical appointments and to receive necessary medical care at VA medical facilities in the United States.
The expression of concern was stated earlier today by Jeff E. Messing, President of MML Holdings LLC, which operates the MedicalMalpracticeLawyers.com website and publishes its daily blog.
While politicians and VA officials promise a full investigation and full accountability for those responsible for any wrongdoing that may be uncovered, concrete suggestions for repairing the VA Health Care system are nonexistent at this time.
MedicalMalpracticeLawyers.com's Number One Suggestion: Hire Veterans To Run And Operate The VA Health Care System At All Levels.
No one knows and appreciates the needs and experiences of our veterans more than the veterans themselves. They are well-disciplined and well-trained, willing to accept their responsibilities and carry out the requirements of any job to which they are assigned.
Furthermore, our veterans nobly and honorably accept their responsibility to not leave their military buddies behind, even at great personal risk to themselves.
Who better to assist and protect our veterans who are in need of medical services and mental health services that are supposed to be provided by the VA Health Care system?
The official statistics from the United States Department of Labor Bureau of Labor Statistics indicate there were 21.4 million men and women in the United States (9% of the civilian noninstitutional population age 18 and over) who were veterans in 2013. The unemployment rate for veterans who served on active duty in the U.S. Armed Forces at any time since September 2001 was 9.0% in 2013. Sixty percent of the 722,000 unemployed veterans were age 45 and over; 35% were age 25 to 44; and, 5% were age 18 to 24.
SO, don't we owe it to our veterans, especially those who honorably served our country and sacrificed so much to protect our safety, freedoms, and way-of-life in the United States, to not only insure that they receive the post-discharge health care services they were promised but also to employ them in positions within the VA Health Care system to make sure that other veterans receive the benefits to which they are entitled (which would also boost the self-esteem of unemployed veterans and provide them and their families with an earned income)? It's a win-win situation.
The VA Health Care system needs to repair itself from the outside, by hiring veterans with a stake in the system to help all veterans obtain timely and appropriate VA health care services.
Honor the vet by hiring the vet.
When veterans are injured or harmed as a result of medical malpractice that occurs in a VA health care facility, they may contact MedicalMalpracticeLawyers.com (800-295-3959) to be connected with medical malpractice lawyers in the United States who handle medical malpractice claims against the VA. Turn to us when you don't know where to turn.