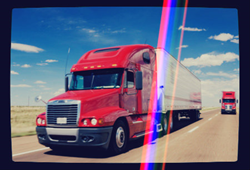 San Jose, CA (PRWEB) May 19, 2014
England Van Lines (http://englandvanlines.com), a nationwide moving service that offers residential and commercial services in 50 U.S. states, is pleased to announce that they have released a list of specialty items that they offer for specialized moving services needs. The list comes with a piggybacking article discussing the need to rely upon professionals when moving high-value items. Inclusive of these items are fine art shipping, piano relocations and services to move a grandfather clock, amongst others.
The company has recently released a helpful and free online checklist for their existing as well as prospective customers. The checklist can be found on this corresponding web page: "Why You'll Want A Helping Hand When Moving Your Grandfather Clock."
Each year, the Moving Authority says that more than 40 million families locate in the U.S. with about a third of them relocating over long distances across the country. Many families own specialty items like pianos, fine art, aged wine collections and grandfather clocks that require a very special packing and shipping method from a professional service.
With the newly added checklist of specialty items that England Van Lines can professionally move, customers won't have to worry about contracting third-party specialty movers. The company has taken the time to thoroughly train its employees to carefully handle these high-end items and professionally package and transport them.
"Many times it is not uncommon for people to be forced to rely upon third-party specialty movers when they have items they need to relocate," explained company spokesperson, William Alexander. "Our goal with this checklist is to assure our customers that we can handle every aspect of their move. Whether they need a simple relocation with a one-bedroom apartment or have a three-story house and need to move a grandfather clock, piano or fine art… we'll be there to help."
You can learn more about England Van Lines by visiting them online at: http://englandvanlines.com.
About
England Van Lines is a nationwide moving service that's headquartered in Los Angeles, California. The company provides moving services for residential and commercial customers in addition to offering packing and crating, fine art shipping, piano moving and even services to move a grandfather clock. The company proudly offers flat rate options, including all-inclusive moves, with a fully green fleet of modern and bio-diesel powered trucks.
Press Contact:
William Alexander
England Van Lines
(888) 485-2201