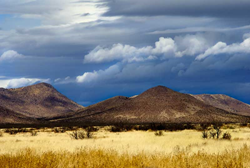 "There are few actions that a President can take that will be celebrated by future generations. Through this designation, President Obama has given New Mexico and America an enduring gift, " said Brian O'Donnell
Las Cruces, NM (PRWEB) May 19, 2014
A broad array of organizations and local leaders hailed today's announcement of the planned designation of the Organ Mountains-Desert Peaks National Monument in southern New Mexico.
"There are few actions that a President can take that will be celebrated by future generations. Through this designation, President Obama has given New Mexico and America an enduring gift, " said Brian O'Donnell, Executive Director of the Conservation Lands Foundation. "Conservation of the Organ Mountains-Desert Peaks came in response to the local community and it will benefit both the land and the people."
Spanning thousands of years of human history and use, the national monument sits at a crossroads of New Mexico's history and culture. The national monument will preserve thousands of Native American archeological sites and historic landmarks such as the Butterfield Stagecoach Trail, the Gadsden Purchase boundary and training sites for World War II pilots.
This designation follows years of advocacy by the local community. The All Pueblo Governors Council, the New Mexico and National League of United Latin American Citizens, the New Mexico and Las Cruces Green Chambers of Commerce, local ranchers, sportsmen, faith leaders, archaeologists and numerous local elected leaders all expressed support for the President's action.
"Many tribes have a special love for the Organ Mountains-Desert Peaks in Doña Ana County, and are humbled by its natural and cultural gifts," stated Rafael Gomez, Jr., Tribal Council Member of the Ysleta del Sur Pueblo. "We are grateful that President Obama and Secretary Jewell, with support from Senators Udall and Heinrich, have listened to our community and designated these sacred public lands as a national monument. These lands are critical for our children and grandchildren—for our future."
In addition, a recent economic study projects the national monument is expected to contribute more than $7.4 million in additional economic activity each year, doubling the number of jobs supported by outdoor recreation and tourism in the region.
Polls repeated show that the overwhelming majority of Doña Ana County residents support a national monument that not only protects the Organ Mountains but also protects important cultural and historic landmarks as well as additional public lands important to sportsmen.
"I've hunted all over the Southwest and these desert mountains are some of the best country around," said Oscar Simpson, Chairman of the New Mexico Chapter of Backcountry Hunters and Anglers. "I'd like to personally thank the President for taking action to keep these lands open and the habitat protected so we can continue our hunting traditions for future generations."
The Organ Mountains-Desert Peaks National Monument will become the newest part of the National Conservation Lands managed by the Bureau of Land Management. Existing roads will remain open to motorized access and valid existing rights will be protected. Ongoing livestock grazing will continue and the lands will remain open to hunting and outdoor recreation.
"This area has been at the crossroads of history for so many cultures. Protecting it honors the diversity of the American people. We are grateful for President Obama's leadership in protecting our heritage and advancing conservation at such a critical time," said O'Donnell. "It's clear that President Obama is sticking with his pledge from his State of the Union address. We hope the President will continue to partner with local communities to protect our nation's most important public lands."
Photos and additional background materials available at: http://www.organmountains.org/media.
###
The mission of the Conservation Lands Foundation (CLF) is to protect, restore and expand the National Conservation Lands so they will endure from generation to generation. The National Conservation Lands are protected public lands and waterways managed by the Bureau of Land Management that have joined the ranks of our national parks and wildlife refuges as special places that preserve our natural, historical and scientific treasures. http://www.conservationlands.org