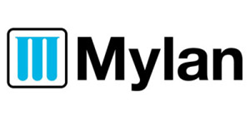 "We are very excited to receive another gift bank from Kids Wish Network," says Megan Bacchus, a certified child life specialist at the hospital. "The items always bring a smile to the children's faces and make the day seem less scary."
Holiday, FL (PRWEB) May 20, 2014
Thanks to Mylan, one of the world's leading generic and specialty pharmaceutical companies, children facing hospitalization or upsetting medical treatments at West Virginia University Children's Hospital will have something to help ease the situation. Mylan recently partnered with Florida-based children's charity Kids Wish Network to sponsor a gift bank filled with $20,000 worth of new products for the medical facility.
Kids Wish Network's Holiday of Hope Gift Bank is an uplifting, gift-giving program that brings cheer to children. These Gift Banks provide emergency rooms, pediatric units, and other children's care facilities with age appropriate toys that offer a welcome distraction to young children from upsetting and often traumatic experiences.
This is the sixth sponsorship for Mylan; the company has been partnering with Kids Wish Network since 2008.
Mylan North America President Tony Mauro commented, "Mylan is proud to support the communities where we operate around the globe. Our mission to provide the world's 7 billion people access to high quality medicine starts with offering hope to every patient, and our collaboration with Kids Wish Network's Gift Bank program represents an opportunity to further this cause."
These wonderful toys and children's products provided through the Gift Bank not only benefit kids who are coming in for just a brief visit, but also the children who may be spending longer periods of time due to more complicated situations. A soft, plush toy can quickly dry the eyes of a child facing new and frightening circumstances.
"We are very excited to receive another gift bank from Kids Wish Network," says Megan Bacchus, a certified child life specialist at the hospital. "The items always bring a smile to the children's faces and make the day seem less scary."
WVU Children's Hospital – located on the sixth floor of Ruby Memorial, WVU Healthcare's flagship hospital – provides maternal, infant and pediatric care for West Virginia and the surrounding region, giving care to high-risk mothers, premature infants and children with life-threatening conditions through adolescence to adulthood. It is the state's only Children's Miracle Network hospital. For information on WVU Children's Hospital, see http://www.wvukids.com.
Kids Wish Network would like to thank its generous donors and sponsors, like Mylan, that help provide joy to children facing life-altering circumstances. Kids Wish Network is a Florida-based charitable organization dedicated to infusing hope, creating happy memories, and improving the quality of life for children having experience life-altering situations. To learn more about KWN's programs and experience the Kids Wish Network difference, visit us at http://www.kidswishnetwork.org.