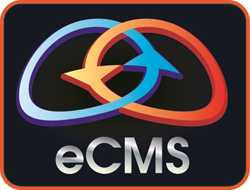 "We're pleased with the possibilities that we see emerging from our collaboration with Computer Guidance, providing our customers with access to business-critical information housed within the two industry-leading solutions." Jon Fingland, Trimble
Scottsdale, AZ (PRWEB) May 20, 2014
Computer Guidance Corporation - part of the Explorer Software Group of companies, the leading developer of financial and project management software solutions for architecture, engineering and construction companies, today announced the completion and official launch of eCMS Connect, an integrated solution of Prolog® construction project management software from Trimble, and eCMS® construction enterprise resource planning.
eCMS Connect for Prolog is built on a flexible and efficient Web Services platform, enabling near real-time data exchange and standardized business processes across field project operations and corporate financial management disciplines. The integration of the two solutions allows for a single point of data entry, which can then be displayed and used across the enterprise resulting in consistent and accurate information and allowing for automated business processes across the organization.
"We're pleased with the possibilities that we see emerging from our collaboration with Computer Guidance Corporation," stated Jon Fingland, Business Area Manager of General Contractor and Construction Manager Division within the Trimble Buildings Group. "By developing bi-directional data exchange capabilities with Computer Guidance, we are able to provide our customers with access to accurate, business-critical information housed within the two industry-leading solutions whenever and wherever it is needed."
"With the launch of eCMS Connect for Prolog, Computer Guidance delivers a winning combination of construction financial and project management functionality providing a quantum leap in the management of a construction enterprise." said Mike Bihlmeier, President of Computer Guidance Corporation.
To learn more, visit Computer Guidance Corporation at Booth #312 at the CFMA 2014 Annual Conference & Exhibition in Las Vegas, Nevada, on June 7-11, 2014.
About Computer Guidance Corporation
Computer Guidance is the software development expert for construction enterprise resource planning solutions. In business since 1981, Computer Guidance has provided its customers with construction financial and project management applications supported by industry-leading business intelligence and analytics applications and advanced productivity tools. Computer Guidance is a premier business partner of IBM Corporation, providing a solid technology foundation for both its cloud-based, hosted and on-premise solutions. Hundreds of commercial contractors have implemented Computer Guidance ERP achieving quantifiable benefits year after year. Many Computer Guidance customers are represented among the Engineering News-Record Top 50, 400 and 600 and the On-Site Top 40. Computer Guidance's construction software expertise has led the Associated General Contractors of America to select Computer Guidance's solutions as the ERP solution of choice for its members. eCMS has also been acknowledged by the CFMA IT Survey, ranking its job cost, accounting and payroll applications as the number one software for commercial contractors. In 2013, Computer Guidance received a silver Contractor's Choice award from Roads & Bridges magazine recognizing eCMS as one of the most widely implemented ERP solutions among its readership.
Computer Guidance Corporation became part of the Explorer Software Group of companies in January 2014. Explorer Software Group is a global software business that is exclusively in Construction with 25,000 users served, in 40 countries and in 6 continents, employing 250 staff. Explorer's core business philosophy is long-term commitment to customer service, coupled with providing the best possible solutions to customers.
For additional information, visit http://www.computerguidance.com
About eCMS
Computer Guidance's construction enterprise resource planning solution delivers a unified platform for the standardization and integration of business processes and data for architecture, engineering and commercial contractors. eCMS provides fully integrated financial accounting, operations, project, equipment, human capital and service management applications supported by advanced business intelligence and analytics, and innovative productivity tools for increased productivity and intelligent decision-making.
About Trimble Buildings Group
Trimble Buildings, a part of Trimble's Engineering and Construction segment, is a world leader in technology for construction project optimization across the design-build-operate (DBO) lifecycle. With solutions that span the brands of Meridian Systems, Plancal, SketchUp, Tekla, Trade Service, Vico Software, and WinEst, Trimble Buildings helps the construction industry improve productivity, increase efficiencies and maximize the profitability of projects, from simulation to renovation. Used in over 150 countries around the world and supported by a global dealer and distribution partner network, Trimble technology is a mainstay of the building industry.
Information on Prolog software and Trimble Buildings' DBO portfolio is available at http://buildings.trimble.com.
###
eCMS is a registered trademark of Computer Guidance Corporation.