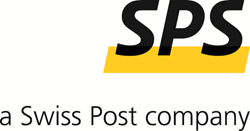 New York, NY (PRWEB) May 21, 2014
For years, companies have known of the inherent efficiencies of digitizing and automating workflows. In support of this, the banking and insurance sectors are instituting significant process transformations to comply with ever-changing regulations and to decrease processing time of cumbersome manual operations.
A recent study sponsored by Swiss Post Solutions (SPS) and the Association for Information and Management (AIIM) revealed the motivations behind process improvements in the financial industry and executive attitudes toward outsourcing those processes. The report noted that "regulatory compliance has become a primary driver for process change with a sharpened focus on the way records and documents/content are managed."
Additionally, 41% of executive respondents viewed paper removal as a key corporate objective for the coming year. Overwhelmingly driven by the need for compliance initiatives and efficient processing, the transformations in the financial sector can be facilitated by outsourcing key workflows to experienced providers. The results also punctuated the fact that 62% indicated that outsourcing would allow them to focus on their core business activities.
David Gollub, Director of Sales for SPS' Document Processing Services, commented, "This study calls attention to the strategic choices that are facing organizations. As we move toward a digitized workplace, businesses have found it increasingly important to manage document workflows in order to optimize productivity, remain competitive, and leverage technology developments."
Dan Moscatiello, Chief Executive Officer of SPS North America, said "Financial institutions have been forced to dedicate resources to costly compliance-driven initiatives. Document processing is often laden with inefficiencies and therefore has become the targeted area for improvement. As an industry leader in business process outsourcing and digitization solutions, SPS has seen a heightened interest in our document management services within a variety of organizations looking for a secure processing solution."
To download a free copy of this white paper, please visit: http://www.aiim.org/Research-and-Publications/Research/AIIM-White-Papers/Process-Revolution-in-Banking
About AIIM
AIIM has been an advocate and supporter of information professionals for nearly 70 years. The association mission is to ensure that information professionals understand the current and future challenges of managing information assets in an era of social, mobile, cloud and big data. AIIM builds on a strong heritage of research and member service. Today, AIIM is a global, non-profit organization that provides independent research, education and certification programs to information professionals. AIIM represents the entire information management community: practitioners, technology suppliers, integrators and consultants.
About SPS
Swiss Post Solutions (SPS) is a leading outsourcing provider of solutions for paper-based business processes and innovative services in document management. SPS' 6,800 employees support business clients in the areas of insurance, banking, telecommunications, media, retail, energy supply and travel & transportation in the digital transformation. Part of the Swiss Post group, SPS is headquartered in Zurich and Berne (Switzerland) with an active presence in all important international economic regions.
Swiss Post Solutions (SPS) North America (NA) offers a comprehensive suite of business process outsourcing solutions and document management services including the transformation of key business applications from paper to digital documents enabling improved workflow and driving enhanced efficiencies. In the field of outsourced office services, SPS NA provides mailroom management, managed print services, reprographic services, IT helpdesk support, front office and reception services. Headquartered in New York City, SPS NA has offices in Los Angeles, San Francisco, Chicago, Washington DC and Toronto, and operates secure document processing centers in Long Island City and Toronto.