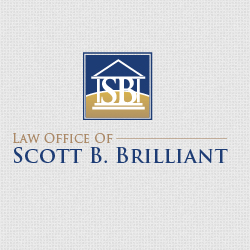 (PRWEB) May 20, 2014
Bourne Personal Injury Attorney Scott B. Brilliant has just started a 5K nonprofit running group for children called the Canal Kids Running Club. The lawyer started the informal group as a way to help keep children physically active and having fun. Information about the Canal Kids Running Club is available on the group's Facebook page.
The Canal Kids Running Club is open to children who are age 14 and under, according to the group's Facebook page. The club's next 5K "fun run" will be held at the Cape Cod Canal Railroad Bridge on June 1, 2014 at 9 a.m. Parents are welcome to join their children in 3.1-mile run. The runners will start at the bridge (on Main Street on the Buzzards Bay side), past Bourne Bridge. There is no charge for children to participate in the run, though donations are greatly appreciated.
Attorney Brilliant is pleased to be able to expose children to activities that will help them build healthier lifestyles. According to the Centers for Disease Control and Prevention (CDC), childhood obesity in the United States has more than doubled over the past 30 years. By 2012, more than a third of children and adolescents in this country were overweight or obese. When children are overweight or obese, they are placed at higher risks future health complications, such as high cholesterol, high blood pressure, cardiovascular disease, diabetes, etc. It is important to encourage children to start engaging in exercise and other healthy habits at a young age so they can have a better chance of being healthy as adults.
In addition to the Canal Kids Running Club, there are also many other ways that Attorney Brilliant gives back to his community. He has been a sponsor for the South Plymouth Little League for four years, and he is both a sponsor and a coach for a South Plymouth youth basketball team that consists of third graders and fourth graders. Furthermore, from 2010 through 2013, he served on the Board of Directors for the Cape Cod Canal Region Chamber of Commerce.
Attorney Brilliant' has more than 13 years of experience practicing personal injury law. He provides legal advocacy for injury victims throughout the state of Massachusetts, helping these individuals to seek full compensation after they were wrongfully harmed in accidents caused by others' negligence. Because Attorney Brilliant is a former insurance adjuster, he has inside knowledge of the insurance claims process and the various tactics that could be used to lower an injury victim's settlement. The Law Office of Scott B. Brilliant offers free case evaluations and affordable legal services. More information about the firm can be found at http://www.lawofficeofscottbbrilliant.com.
*https://www.facebook.com/pages/Canal-Kids-Running-Club/236538316549793