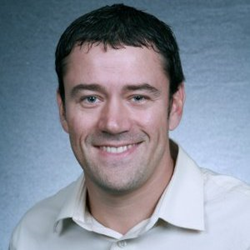 Washington, D.C. (PRWEB) May 23, 2014
AuthX Consulting, a Digital Engagement Company, announced it has appointed Jerry Hill to the role of Chief Technology Officer (CTO). He brings over 18 years of diverse experience implementing large-scale, enterprise wide JAVA based applications for companies within various industries. His background also includes four years in the United States Military working on communications software. Jerry has served in key leadership roles in his prior positions and has demonstrated his ability to build strong teams to propel company growth.
"We are excited to have Jerry join the team at AuthX in such a pivotal role within the company," says AuthX CEO, David Roe. "As CTO, Jerry will combine his strengths in technology, systems integration, technical architecture, project management and DevOps to manage "best-in-class" implementations for our clients. He will also carry out our vision of consistently driving a team made up of agile technologists with a continued thirst for learning to maximize value to our clients by leveraging existing investments and repeatable patterns. "
"I am enthused for the opportunity to work with David Roe, AuthX CEO, again and have confidence in his comprehensive knowledge in the Customer Experience Management (CXM) market to sense where technology should be going next," says Jerry Hill, AuthX CTO. "I also think our combined skills will offer our clients a unique approach to developing technology solutions that capitalize on their individual goals and priorities instead of a one-size fits all approach."
About AuthX Consulting:
AuthX is a Digital Engagement Company offering technical and marketing services with proven success supporting Fortune 1000 companies. The company is focused on taking modern business and technical strategies such as Customer Experience Management (CXM), test-driven optimization, personalization as well as content management and deploying them through one global system. A strategy we call "Global Brand. Local Marketing.™" By partnering with industry leading CXM technologies, AuthX is able to offer clients a tailored strategy to communicate intimately across channels through enablement of the platforms. AuthX's corporate philosophy promotes bringing "authenticity" to each engagement including our clients, our partners, our employees and our industry. To assist clients in facing the challenges of an ever-changing digital marketplace, AuthX provides Enterprise Architecture and Strategy, Implementation Services, Optimization Services and Cloud-Based Managed Services.
For more information about AuthX Consulting and to see all open positions, visit http://www.authxconsulting.com.
© 2014 AuthX Consulting. All rights reserved.
Contact
AuthX Sales Inquiries: J.M. Guthrie, 202.870.7046, jmguthrie(at)authxconsulting(dot)com
AuthX Media Inquiries: Kristen Oxley, 585.217.3548, koxley(at)authxconsulting(dot)com