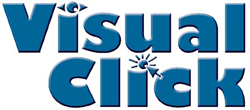 Austin, Texas (PRWEB) May 22, 2014
Today, after comprehensive development and testing, Visual Click Software released Group Policy Auditing, the latest edition to its product CPTRAX for Windows. The addition of Group Policy Auditing to CPTRAX for Windows provides compliance auditing for Group Policy Object (GPO) changes, including baseline change comparison.
"The addition of Group Policy Auditing to CPTRAX for Windows lets companies know exactly when GPOs are created, modified, enforcement changed, link priority altered and more," says John McCann, co-founder of Visual Click Software. "This provides IT teams greater insight and transparency into who is accessing the company's network and whether or not company information is being compromised."
Group Policy Auditing for CPTRAX for Windows provides the following Group Policy Object change tracking details:

Creation of new GPOs
Changes to GPO Inheritance (gpOptions attribute)
Changes to Link Priority, including previous and new link order values (gpLink attribute)
Linking of GPOs (to an Active Directory container)
Tracking when GPO delegation changes
Deletion of GPOs
Changes to Version attribute
Changes to GPO status (enabled/disabled status of Computer Configuration Settings and User Configuration Settings)
Before and after values of changes to those portions of selected GPOs stored in Active Directory
CPTRAX for Windows provides continuous auditing, alerting and control to help companies protect, respond, audit and defend the enterprise. It also specializes in providing regulatory compliance reporting to assist with compliance activities relevant to:
Sarbanes-Oxley (SOX)
Payment Card Industry (PCI) compliance
Gramm-Leach-Bliley Act (GLBA)
Health Insurance Portability and Accountability Act (HIPAA)
With CPTRAX for Windows, companies can now answer common questions, such as:
"Who modified a Group Policy Object (GPO) and exactly what was changed?"
"Who deleted a file, when was it deleted and where did they log in from?"
"Was access to the file granted through a private share such as C$ or via another share?"
"Who was using a particular IP address on a specified date and time?"
About Visual Click Software
Visual Click Software is a leading provider of customizable interactive computer network security access management and real-time auditing technology. Based in Austin, Texas, Visual Click helps organizations of all sizes reduce the costs and complexity of managing their internal security. Visual Click Software's tools, including its flagship products DSRAZOR and CPTRAX, are developed specifically to help executives better meet compliance standards through internal audits of security permission definitions and implementations with real-time monitoring and alerting of changes.
Co-founders John McCann and Steve Garms incorporated Visual Click in 1999, and together patented a visual design technology that enables point-and-click customization of security access management and reporting applications as well as optional role-based delegation. To learn more, visit http://www.visualclick.com.