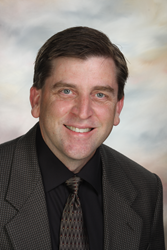 Lake City, FL (PRWEB) May 21, 2014
Dr. Walter Wood of First Coast Periodontics now offers gum disease treatment for Lake City, FL residents in need of laser gum surgery with the Laser Assisted New Attachment Procedure (LANAP®). Dr. Wood's announcement comes at a time when roughly half of all American adults suffer from some form of gum disease. Despite this prevalence, a large percentage of these sufferers do not seek treatment, though Dr. Wood and his practice have hopes that these statistics will change in the near future.
According to the Centers for Disease Control and Prevention (CDC), 47.2 percent of American adults are suffering from some form of gum disease, with the majority of those individuals suffering from a moderate case. The fact that many of these individuals do not often seek out treatment is somewhat puzzling, as there are a number of procedures that are minimally invasive solutions to the issue of gum disease treatment for Lake City, FL residents.
One procedure that is offered by Dr. Wood's practice is LANAP®. This laser gum surgery is helpful in the eradication of gum disease due to its ability to target only the infected tissue, avoiding the need for the use of scalpels during the procedure. The FDA cleared laser used in the procedure not only removes the diseased gum tissue and bacteria, but also stimulates bone regeneration. Considered a minimally invasive option, LANAP® is often appropriate for those with moderate to advanced gum disease. However, Dr. Wood must first determine the eligibility of each patient based upon a variety of factors.
Individuals who are interested in learning more about laser gum surgery or their respective eligibility relative to gum disease treatment in Lake City, FL should call Dr. Wood's office to schedule an appointment for a consultation. For prospective patients who are exhibiting any of the signs of gum disease, Dr. Wood is urging that action be taken sooner rather than later in order to avoid any future complications caused by gum disease.
About the Doctor
First Coast Periodontics, P.A. is a periodontal practice that has provided personalized dental care to patients in Jacksonville, Florida for over 22 years. Dr. Walter Wood received his undergraduate degree from Florida State University, graduated from the University of Florida Dental School, and completed his certificate in Periodontics from the University of North Carolina at Chapel Hill. Dr. Wood is part of one percent of dental professionals providing the LANAP® FDA cleared laser procedure for gum disease treatment. First Coast Periodontics is a practice limited to periodontics, including dental implants. To learn more about First Coast Periodontics and their dental services, please visit http://www.jacksonville-periodontist.com and call (904) 416-1436.