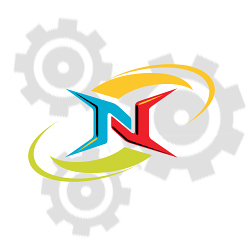 Partnering with Kroll Ontrack to deliver Single Mailbox Restore capabilities to our customers as part of our NovaBACKUP Business Essentials represents an important piece of the puzzle for NovaStor.
Agoura Hills, CA (PRWEB) May 29, 2014
NovaStor, an international provider of backup and restore solutions for physical and virtual machines, and Kroll Ontrack, a leading provider of data-recovery and ediscovery products and services today announced they have teamed up to provide small businesses with restore functionality for single Exchange mailboxes. By leveraging the granular search and data restoration capabilities of Ontrack PowerControls, IT resellers and IT managers can significantly reduce the time associated with email search and restoration, as well as Microsoft® Exchange Server consolidation and migration.
"Partnering with Kroll Ontrack to deliver single mailbox restore capabilities to our customers as part of our NovaBACKUP Business Essentials represents an important piece of the puzzle for NovaStor, moving us into a dominant small business market position," says Mike Andrews, Managing Director at NovaStor. "Ontrack PowerControls is a world-renowned, industry best, proven solution and NovaBACKUP Business Essentials combines this technology with several other advanced physical and virtual server capabilities for only $599.95. Popular competitive solutions from Veeam and Symantec cannot compete at this level."
With email communication being the backbone of small and medium sized businesses, this critical business data affects virtually every aspect of their productivity. For most, this means utilizing mailboxes stored on a Microsoft® Exchange Server. While many backup solutions take an all-or-nothing approach to restoring data, restoring entire database's to retrieve a single email is not acceptable for most companies.
NovaBACKUP Business Essentials, utilizing Ontrack PowerControls, now brings the ability to search for and recover individual mailboxes, down to the item level within Microsoft Exchange (including Exchange 2013). The unprecedented value being offered in the NovaBACKUP Business Essentials product affects Small Businesses through improved data availability, reduced restore times, and the capacity for greater productivity.
"According to a recent Kroll Ontrack survey of 326 individuals in IT, engineering and sales, nearly half of organizations experience an annual data loss often associated with the world's most common email application – Microsoft Exchange," said Kroll Ontrack Vice President of Operations, Todd Johnson. "This partnership with NovaStor, who's focus is on 'Backup for the Rest of Us', opens the door for small businesses to finally have access to such a powerful tool for addressing a common, but time-consuming problem. Specifically, Ontrack PowerControls works directly with your backups and allows you to extract and restore only the items that you need, saving IT administrators 50 percent of restoration time when compared to using traditional methods."
With Ontrack PowerControls in their solution portfolio, corporations of any size can:

Minimize the time needed to restore individual Exchange messages, mailboxes or entire EDB files.
Search and locate specific files faster – even across multiple data sources – then copy and export those items to the desired location.
Eliminate the need for a recovery server. Ontrack PowerControls works directly with backups.
Keep current production and backup processes intact. Ontrack PowerControls doesn't require changes to current processes and runs on any Windows®-based workstation.
Migrate efficiently to recent Exchange Server, eliminating the need to have new and old servers coexist simultaneously.
For IT providers interested in becoming a NovaStor ValueCREATE! reseller partner, visit: http://www.novastor.com/partner and sign up today.
About NovaStor
NovaStor® (http://www.novastor.com) is an international provider of powerful, affordable, all inclusive data-protection solutions for physical and virtual environments. NovaStor provides backup & restore solutions to Small and Medium Business (SMB) as well as Enterprise environments to protect data on Both Sides of the Cloud. NovaStor's SMB solution NovaBACKUP® is rated #1 for businesses requiring local and remote protection of Windows Servers, VMware, Hyper-V and NAS environments with advanced monitoring capability, detailed reporting, and administration from a Central Management Console. NovaStor's Enterprise solution NovaBACKUP DataCenter brings F500 references, scalability, reliability and speed to medium-large heterogeneous environments; a single pane of glass designed to reduce administrative effort and lower TCO. NovaStor' Setup Assistance is an industry first where experts relieve clients from the complexity of installation and support. NovaStor is management-owned with over 5,000 partners, and millions of seats distributed. With global headquarters located in Zug, Switzerland and offices in Germany (Hamburg) and the USA (Agoura Hills), NovaStor is also represented in numerous other countries through partnerships.
About Kroll Ontrack Inc.
Kroll Ontrack provides technology-driven services and software to help legal, corporate and government entities as well as consumers manage, recover, backup, search, analyze, and produce data efficiently and cost-effectively. In addition to its award-winning suite of software, Kroll Ontrack provides data recovery, data backup, data destruction, electronic discovery and document review. For more information about Kroll Ontrack and its offerings please visit: http://www.krollontrack.com.