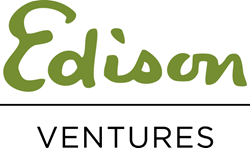 Salsa continues to lead the nonprofit market, driven by its innovative products and strong management team
Lawrenceville, NJ (PRWEB) May 29, 2014
Edison Ventures announced it led a $5 million follow-on investment in Salsa Labs, Inc. (Salsa), alongside Maryland Venture Fund who participated in the round. Salsa is the leader in online fundraising, advocacy, email, social media and donor management for nonprofits and campaigns, helping organizations expand, engage and retain supporters. The company will leverage the funds to continue to grow and capitalize on its large, underserved market opportunity.
More than 2,000 organizations and 15,000 campaign managers depend on Salsa software to build relationships, rapidly grow their member base, and actively engage more than 90 million supporters. Salsa's nonprofit customers raised more than $250 million and reached more than 300 million potential supporters through online campaigns. Salsa recently added the American Cancer Society Cancer Action Network, Families USA, the Sunlight Foundation and others to its client community. Existing customers include Protect Our Defenders, Aid for Africa, Global Zero, National Physicians Alliance, Bikes for the World and Campaign for Tobacco Free Kids.
"Salsa continues to lead the nonprofit market, driven by its innovative products and strong management team," said Sever Totia, Edison Ventures principal and Salsa board member. The company's application suite brings tremendous strategic advantage to nonprofits by integrating disparate point solutions and enabling online, social supporter engagement that's more critical than ever."
"Online engagement is key to a nonprofit's long-term success, and we have built a comprehensive, easy-to-use SaaS solution focused on enhancing how the nonprofit organization connects with its donors and supporters," said Scott Stouffer, Salsa's chief executive officer. "With this funding, we will continue to invest in supporter-centric product innovation that furthers our customers' missions."
In conjunction with this financing, Salsa is fortunate to add two prominent, experienced executives to the company's board of directors. Norm Weissberg, the former vice president of sales of Vocus (NASDAQ: VOCS) and member of the Edison Director Network, and Don Clarke, the former chief financial officer of Eloqua (acquired by Oracle).
Edison's Interactive Marketing and Digital Media investment segment encompasses advertising technology, digital media, mobile solutions, revenue generation and investments in the social media economy. Notable Interactive Marketing and Media investments include ACT!, Cadient, Dendrite, Exclaim, Operative, Lifebooker, NetProspex and Vocus.
Edison has made 34 investments in Washington DC metro area. Telarix, NSI, MotionSoft, Regent, Fishbowl and LibertyTax are segment leaders. Axent, Best Software, BTG, Visual Networks and Vocus achieved IPOs.
About Edison Ventures
Established in 1986 Edison partners with entrepreneurs, service providers and other financing sources to build successful companies. Edison provides capital and value-added services to later stage ($5 to 20 million revenue), information technology businesses. Initial investments range from $5 to 10 million. Edison typically serves as sole or lead investor. In addition to providing expansion capital, Edison funds management buyouts, recapitalizations, spinouts and secondary stock purchases.
Edison's investment professionals are based in Lawrenceville, NJ, New York, NY, McLean, VA, Needham, MA, and Cleveland, OH. Industry specialties include Interactive Marketing & Digital Media, Financial Technology & eCommerce, Healthcare IT and Enterprise 2.0. Edison's successes include Best Software, Cambridgesoft, Dendrite, Gain Capital, Liberty Tax, M5, Magnetic, Marcam, Mathsoft, MediaBrix, Neat, NetProspex, NSi, Octagon, Operative, PHX, PlumChoice, Tangoe, Virtual Edge, Visual Networks, Vocus and many other information technology leaders, which have a combined market value exceeding $5 billion. Edison Ventures currently manages over $850 million and actively making new investments. For more information on Edison Ventures, please visit http://www.edisonventures.com and follow us on Twitter @edisonventure.
About Salsa Labs
Salsa Labs (Salsa) helps nonprofits and political campaigns ignite action and fuel change around the world by growing and engaging a base of support online. With Salsa, groups of all sizes can easily organize their supporters and chapters, fundraise, advocate, communicate through email and social media, host events and measure results. Salsa provides more than technology; it offers strategic best practices, training, highly rated support and a strong online community, so its clients can focus their energy on their mission. The company currently empowers more than 2,000 organizations' and their more than 90 million donors, members, supporters and fans across the globe. Visit Salsa online at http://www.SalsaLabs.com.