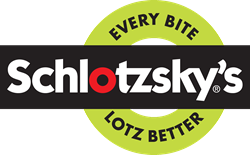 We are excited to join with MonkeyMedia Software and look forward to fueling sales growth for our brand.
Vancouver, BC (PRWEB) May 27, 2014
In an effort to increase sales and feed their customers where they live, work and play, Austin-based Schlotzsky's has signed a deal with MonkeyMedia Software for off-premise strategy, education and software services.
MonkeyMedia Software, via its MMS Catering Institute and Software Services divisions provide turnkey catering strategy, education and software solutions to multi-unit restaurant operators looking to invest and grow their off-premise catering operations.
"In recognizing the opportunity for catering to accelerate Schlotzsky's overall sales, we felt it necessary to find a strong partner to support the growth that off-premise sales and catering can provide," said Kelly Roddy, President of Schlotzsky's. "We are excited to join with MonkeyMedia Software and look forward to fueling sales growth for both corporate and franchise locations."
As part of the agreement, the MMS Catering Institute team worked with Schlotzsky's leadership on the company's catering strategic alignment. They also rolled out customized catering-specific education seminars and workshops, each one addressing the roles and responsibilities of Schlotzsky's catering personnel.
Schlotzsky's also has now deployed MonkeyCatering™ and MonkeyOnlineOrdering™ as technology tools to support its existing strategic efforts and will launch the ordering platforms throughout the restaurant chain's system of more than 350 locations.
"We started working with the Schlotzsky's team in April of last year and have made tremendous strides toward the successful implementation of their off-premise catering experience. This initiative is supported by the corporate and franchisee shareholders and there is no doubt that the entire system will experience tremendous sales growth from this partnership," said Erle Dardick, Founder and CEO, MonkeyMedia Software and the MMS Catering Institute. "By working with both the MMS Catering Institute and MonkeyMedia Software Services, the Schlotzsky's off-premise operation will provide a predictable experience for restaurant guests and a scalable one for brand expansion."
Since 1971, Schlotzsky's has been the home of The Original® toasted sandwich. The menu has evolved with customers' tastes to include the highest quality sandwiches, pizzas, salads, and soups available today. With more than 350 locations worldwide, Schlotzsky's is the fast-casual choice for a quick, healthful, and fresh dining experience. Schlotzsky's is enjoyed around the world, with restaurants in Azerbaijan, South Africa, and Turkey. Schlotzsky's is owned by FOCUS Brands Inc.®, the franchisor and operator of more than 3,300 Carvel®, Cinnabon®, Schlotzsky's®, Moe's Southwest Grill® and Auntie Anne's® locations and Seattle's Best Coffee® on certain military bases and in international markets.
MonkeyMedia Software helps restaurant operators grow sales and increase profits by educating them to become experts at feeding their customers where they live, work and play. Using the turnkey Get Catering and Grow Sales!™ System, a toolkit for catering strategy, education and software, MonkeyMedia Software works closely with each brand's executive team to drive strategic alignment, provide education for team members, and deploy an enterprise software platform to service and support the off-premise business channel. This is accomplished through the Catering Institute™ and MonkeyCatering™ platforms.
The MMS Catering Institute™ sets the standard for catering education and certification for restaurants; MonkeyCatering™ is an enterprise cloud-based, mobile-friendly software platform to manage and track restaurant catering operations from lead generation (CRM), client management and order-taking to production, delivery and real-time reporting for results-based decision-making.
Feed Your Customers Where They Live, Work and Play!™