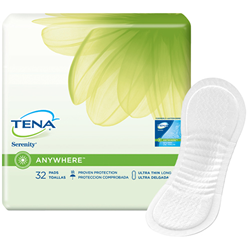 (PRWEB) May 27, 2014
Tena has recently focused on marketing their line of Serenity pads. With Tena Serenity pads, you can go about your day without having to worry about the unexpected leak. They are discreet and offer a wide range of sizes and absorbencies, so you can get the best fit for your unique needs.
Tena is mainly known for its incontinence pads. Recently, they have run several "Tena Twist" TV campaigns aimed at making women with light incontinence feel more comfortable during their daily activities.
Home Delivered has Tena Serenity as well as adult diapers and disposable underwear. They offer free shipping in discreet packaging on all orders over $25.