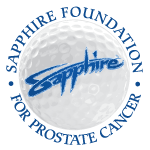 'I love working on these charitable events as it allows us to shed light on prostate cancer, while at the same time, raising money to fight it.' - Peter Feinstein
Las Vegas, NV (PRWEB) May 23, 2014
On June 1st-2nd, 2014, the Sapphire Foundation for Prostate Cancer will host the 11th Annual Charity Poker and Golf Tournament in Las Vegas, Nevada. The Foundation is dedicated to advancing research, supporting patients and creating hope for the prostate cancer community. In the 11 years since the events conception, the Sapphire Foundation for Prostate Cancer Poker and Golf Tournament has raised over $1,500,000.
On Sunday, June 1st, guests will enjoy a poker night hosted by Mike "The Mouth" Matusow, a famous professional poker player, that will include great prizes and a highly competitive poker challenge alongside the Sapphire entertainers, while also raising money for a great cause.
On Monday, June 2nd, guests will play one of the most entertaining rounds of golf ever. The golf event will take place at the prestigious Bali Hai Golf Club with the most beautiful "Caddies" in the world. Also, the Sapphire Foundation for Prostate Cancer welcomes guest speaker and oncologist, Dr. Oscar Goodman Jr. at the Sapphire Foundations Awards Dinner Monday night. Cocktails are from 5-7 p.m. at the Sapphire Pool & Day Club, dinner will directly follow. Dr. Oscar Goodman Jr. a medical oncologist at Comprehensive Cancer Centers of Nevada specializing in prostate, gastrointestinal and genitourinary cancers and a scientist and researcher at the Nevada Cancer Institute at Roseman University will speak at the dinner. He received the Young Investigator Award from the American Society of Clinical Oncology and was named a Regional Top Doctor by U.S. News & World Report.
About the Foundation
The Sapphire Foundation for Prostate Cancer is focused on helping men with prostate cancer that need financial assistance for medical expenditures and other financial needs while being treated for prostate cancer. We also hope to motivate men to get tested for the disease as early detection proves to be crucial in the treatment process. The foundation established in 2003 and has generated over $1,500,000 in donations and sponsorships to benefit programs related to the disease, for prostate cancer research and financial assistance for survivors of this disease.
Peter Feinstein, Managing Partner of Sapphire Gentlemen's Club, "The World's Largest Gentlemen's Club" and The Sapphire Foundation have hosted 9 charity golf and poker tournaments in Las Vegas since the creation of the organization. Due to its tremendous success in Las Vegas, the organization brought the fundraiser to the East Coast to continue to raise funds for prostate cancer victims and awareness to this life-threatening disease.
Sapphire's Managing Partner and creator of The Sapphire Foundation, Peter Feinstein, says he felt lucky to survive prostate cancer and wanted help educate the public about prostate cancer and give back to the cause. "As a survivor, I'm extremely grateful for the support and assistance," said Feinstein. "I love working on these charitable events as it allows us to shed light on prostate cancer, while at the same time, raising money to fight it."
Feinstein started his own foundation after being rejected by established prostate cancer foundations due to funds generated indirectly through gentlemen's club activities and none of the established charities Feinstein contacted wanted to be involved. Feinstein is an owner of Sapphire Gentlemen's Club, billed as the largest and most creative of its kind anywhere in the world. He said he was simply trying to do some good when he decided to raise money for prostate cancer victims like himself.
The Sapphire Foundation for Prostate Cancer is a 501(c)(3) organization located at 3753 Howard Hughes Parkway, Ste. 220, Las Vegas, NV 89169. Phone 702-556-2100, email info(at)sapphireprostatefoundation(dot)org or visit us on the web at http://www.SapphireProstateFoundation.org. If you are a prostate cancer survivor and would like to request financial assistance please contact us. The foundation is always looking for sponsors, so please consider being a sponsor, golfer, poker player, or even just joining Sapphire for dinner on Monday, June 2nd 2014.
The tournament spots fill up quickly, so if you want to participate or for more detailed information about the tournaments, the charity, the registration process, the sponsors and sponsorship opportunities, please visit http://www.SapphireProstateFoundation.org or call 702-556-2100. "Follow" us on Twitter @Sapphire_Social and "Like" us on Facebook @SapphireCharity.
About Comprehensive Cancer Centers of Nevada
Comprehensive Cancer Centers of Nevada (CCCN) is an award-winning multidisciplinary oncology group comprising medical oncology, hematology, radiation oncology, breast surgery and clinical research, with 11 treatment centers and offices throughout Southern Nevada. For more than 35 years, the practice has provided oncology services to patients in and out of state with a specialized physician and nursing staff. This team of medical professionals offers sophisticated diagnostic tools, the latest advances in cancer treatment, a full range of innovative, exclusive services and research-based care in a supportive and caring environment.
CCCN is accredited by the American College of Radiology, certified by the Quality Oncology Practice Initiative and affiliated with The US Oncology Network (http://www.usoncology.com), one of the nation's largest networks of integrated community-based oncology practices dedicated to advancing high-quality, evidence-based cancer care. As an affiliate of The US Oncology Network, CCCN is united with nearly 1,000 physicians nationwide. The practice is also affiliated with the UCLA Jonsson Comprehensive Cancer Center, one of the field's most respected authorities in cancer research and treatment. Comprehensive Cancer Centers of Nevada has played a role in 49 FDA-approved cancer therapies, nearly one-third of all cancer therapies approved by the FDA to date. For more information, visit the company's web site at http://www.cccnevada.com, and follow the practice on Facebook at http://www.facebook.com/cccnevada and Twitter @CCCNevada.
ROSEMAN UNIVERSITY
Founded in Henderson, Nevada in 1999, Roseman University of Health Sciences is a private, non-profit institution of higher learning with campuses in Henderson, Summerlin and South Jordan, Utah. The University is comprised of the College of Dental Medicine, offering an Advanced Education in Orthodontics and Dentofacial Orthopedics/MBA residency and Doctor of Dental Medicine program; College ofPharmacy, offering a Doctor of Pharmacy and Professional Continuing Education; College of Nursing, offering a Bachelor of Science in Nursing and Accelerated Bachelor of Science in Nursing; and an MBA program. The University is currently developing an allopathic medical school based at its Summerlin campus. Roseman's research endeavors include cancer, diabetes and obesity, Alzheimer's and Parkinson's diseases, adult stem cell and regenerative medicine, and cardiovascular disease. Roseman University is regionally accredited by the Northwest Commission on Colleges and Universities.