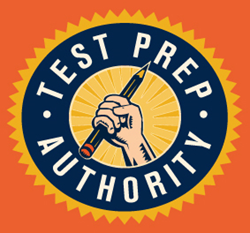 This seems like a dizzying decision, but in reality, there are a few well-established SAT prep methods that work - and a few that definitely don't. So long as parents are aware of what to avoid, and how to pick from the best options, they'll do well.
New York, New York (PRWEB) May 22, 2014
Test Prep Authority, the online SAT prep and college resource center launched by renowned SAT tutor Anthony-James Green, has just launched a free new guide to help parents and students pick the best SAT prep option possible. The guide teaches readers what options they have to choose from, which ones don't work, which ones work best, and then makes recommendations on specific courses of action for different types of students. The entire guide is now accessible online and through the site's Test Prep Toolkit, which was recently made available to all readers.
Parents and students interested in reading Green's new guide can do so via the following URL:
http://www.testprepauthority.com/guides/choosing-an-sat-prep-system/
"When it comes to purchasing SAT prep, parents have way too many options," says Green of his new guide. "Unfortunately, most of them - classroom courses in particular - don't work at all. Some are better than others, and some are better values. I wrote this guide to help parents make easier choices, save money, and to simplify the process."
Green is no stranger to the world of test prep, and his new guide is an effort to share his experience, built from years in the industry. As a one-on-one SAT tutor, he's achieved higher average score improvements than any other tutor, class, or program in the industry, and his online SAT prep program, The Green SAT System, has achieved an average user improvement of over 380 points.
Parents and students interested in learning more about Green's online software can do so via the following URL:
Green launched Test Prep Authority to share his experience with the millions of students and parents who go through the college application process each year. Green, who was recently called "The SAT Tutor to the 1%" by CNN, charges $1,000/hour for his one-on-one services. Test Prep Authority is one of many efforts Green has made to make his expertise more widely available to those who can't afford his individual services. Green is also the author of the popular college guide, Test Prep for Parents, the creator of the online SAT vocabulary software "Vivid Vocab," and will soon be launching an online ACT course.
Green lives in New York City, where he tutors the SAT and ACT full-time when he's not working on his online software programs and resource sites.
###