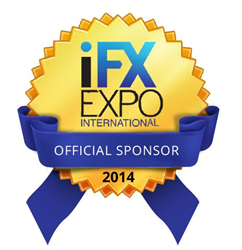 (PRWEB UK) 23 May 2014
The best Binary Options Platform Provider welcomes all partners to the iFX EXPO in Limassol, Cyprus. TRADOLOGIC will be exhibiting at the biggest B2B event in the Forex industry that will take place on the 27-29 of May. The company invites everyone interested in TRADOLOGIC's products at booth 69 or at the TRADO Bar sponsored by the company to discuss the business opportunities offered by TRADOLOGIC.
TRADOLOGIC will officially present at the event its second land-based solution called TRADO-BAR. This innovative machine has adjustable touch screen monitor and is applicable to a wide range of locations unlike the TRADINATOR that is specifically designed for casino trade floors.
Among the speakers on the panels at iFX EXPO is Gil Erez, head of Business Development at TRADOLOGIC who will participate in panel 3 on the topic East & West Marketing: A Brainstorming Session. At this panel, Mr. Erez will share his binary expertise and discuss the Asian market – a region that TRADOLOGIC is focused on. TRADOLOGIC has developed technology specifically to match the needs of Asian investors. Our Asian Agent System and Binary 100 are targeted at this region and enjoy a great popularity there.
Schedule a meeting with TRADOLOGIC's representative at iFX EXPO at http://www.tradologic.com/request-meeting.
About TRADOLOGIC
TRADOLOGIC is an award-winning software provider for binary options trading to the financial and gaming industry. TRADOLOGIC's team pioneers in the binary option trading field and possesses a first-hand insight and deep knowledge about the financial trading industry. Currently, the company offers its clients a variety of products including option types, trading tools, advanced features, integration solutions and services that deliver outstanding trading experience and optimized user value.