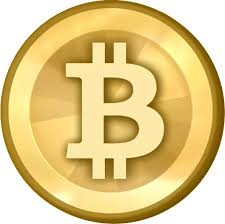 Consider cryptomecca.com as the gateway to crypto success!
(PRWEB) May 26, 2014
As crypto currency gets bigger and more intriguing, resources are getting more and more scattered with less and less credibility. Now things are about to get really simple and more centralized. Upon the opening of cyrptomecca.com, crypto currency miners, investors, and enthusiasts can keep up to date with the most reliable news in the industry. From those just starting out and learning, to advanced crypto miners, this will be the perfect hub for all things crypto.
Website founder John Nelson saw a huge need for great, reliable crypto information to be filtered thorough the one great site. He said, "Crypto currency could be our future. If you want to stay ahead of the pack, crypto currency is the way to go."
Nelson has been an avid consumer of all types of crypto currency. Recently, he and his company have been working hard to learn the ins and outs of this new online currency. Launching this website will mean creating a cumulative and comprehensive expansion of that knowledge.
"We are trying to be the end all alpha and omega website of crypto currency. We want people to talk about our site like they talk about consumer reports when they are about to buy a dryer - a place to go and check if something is worth their time," company intern John Madison said. "We want to be an authority of crypto currency." Madison went on to saying "I'm excited because this website is going to be an entry point for new miners and new adopters of crypto currency. Consider cryptomecca.com the gateway to crypto success!"
Topics on the site might include, tutorials on mining, reviews on certain currencies and miners, new coins, scripting, mining programs and OS, markets and anything crypto. Not only will cryptomecca.com be running content driven articles, but also some blog posts about how their personal mining and tips on how to mine.
Launch date for the website is set for early June or late May. Visit http://www.cryptomecca.com to find out more about crypto currencies, how to mine and more!