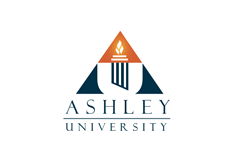 We aim to make a positive difference in the workplace and community by building leaders who would value ethics and apply principals of leadership.
Chicago, IL (PRWEB) May 27, 2014
Ashley University, a reputed online university known for offering its Students a curriculum option that enhances the standard university experience. Its thorough and interactive practices are designed to develop graduates for becoming leaders in their respective workplace and community who are competent, committed and ethical. In this regard, Ashley University is celebrating Students Involvement and Leadership Week to acknowledge and celebrate students who have demonstrated commendable leadership qualities throughout.
University's Faculty has come up with multiple yet creative approaches to facilitate learning and development in students earning a degree through online education. Ashley University has always strived for the betterment of students by introducing ground-breaking concepts.
These approaches will develop student's skill and prepare them for the corporate world, these approaches are designed to flourish student' s Cultural awareness, interpersonal communication skills, career development, place making and intellectual growth.
While announcing the commencement of Students Involvement and Leadership Week the Dean of Ashley University said:
"We aim to make a positive difference in the workplace and community by building leaders who would value ethics and apply principals of leadership" – he also added – "The students of Ashley University learn management and leadership concepts, team-building skills, essential conversation techniques, from Ashley University's expert and highly motivated faculty members."
Ashley University will celebrate Student Involvement and Leadership Week to acknowledge those students who have transformed their leadership skills exceptionally. Moreover newly enrolled students at Ashley University will also be nominated by skilled faculty members and given a valuable opportunity to polish their leadership and coaching skills through academic and personal support.
During this week for celebrating leaders students will be attending academic leadership workshops, every chosen student will be allowed to get trained by a dedicated graduation coach and trained peer leaders along with personalized academic counseling. During this week there will be several Team-building activities and workshops will be conducted with respected business and community leaders.
About Ashley University
Ashley University is a globally recognized university that specializes in providing accredited online education to students who can now enroll in an online degree or short courses to educate themselves with complete ease, flexibility and affordability. Through round the clock academic support, students are provided with course or career advice and value added benefits. Join Ashley University on Facebook or follow on LinkedIn.