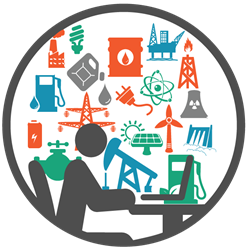 The volume and complexity of energy data requires a very unique solution and we've figured out how to do it.
Atlanta (PRWEB) May 28, 2014
Urjanet is pleased to announce its participation in the White House 2014 Energy Datapalooza today. This event is part of the Obama Administration's Energy Data Initiative, highlighting private-sector innovators who are using the power of big data to help address the nation's biggest economic and environmental challenges.
"I'm excited to join this group of distinguished participants who are passionate about exploring opportunities for organizations to overcome the significant environmental challenges we face today," said Urjanet CEO Sanjoy Malik. "The volume and complexity of energy data requires a very unique solution and we've figured out how to do it."
The theme for Energy Datapalooza, "Celebrating software and data innovators building the clean energy economy" aligns with Urjanet's mission, "to enable companies, governments and educational institutions to make smarter, more profitable and eco-friendly decisions by providing the best Big Energy Data possible."
Urjanet will take part in the "Technology Showcase" to demonstrate how using energy data will help address some of the nation's most important challenges. The showcase will be an informal opportunity for Datapalooza attendees to circulate and learn more about what's new at the vanguard of energy data innovation.
Urjanet's platform automatically gathers and processes data from thousands of sources, including 900 different utilities, delivering it directly to corporate energy management, accounting, and procurement systems. Companies such as enterprise corporations, bill pay providers, and software services, along with school systems, governments, and non-profit organizations can leverage this "big energy data" to reduce both energy costs and carbon emissions.
In a recent report published by the White House, "Big Data: Seizing Opportunities and Preserving Values", it was noted that only 48 utilities have committed to giving their customers green button access. However, the content, frequency and detail of the data provided by the each green button utility is unique and different, and there are still thousands of utilities across North America that are not a part of this program. Urjanet's service is a single source for invoice and interval data for utilities in North America, including the ones that provide data in the green button format.
"Innovations like those featured today at the Energy Datapalooza can help Americans conserve energy, save money, and advance a safer and cleaner future," said Todd Park, U.S. Chief Technology Officer and Assistant to the President.
Urjanet is proud to join fellow entrepreneurs and innovators in helping to build the clean energy economy. For more information about the Energy Datapalooza, keep up with @ENERGY and @Urjanet on Twitter.
ABOUT URJANET
Urjanet is the world's first provider of automated Big Energy Data that enables organizations across all industries to make smarter, more profitable and eco-friendly energy decisions. Its subscription data products help companies and governments improve financial performance, energy efficiency and sustainability by delivering energy data directly to their business intelligence, energy management, accounting and procurement systems. Urjanet was awarded 2014 Top Product of the Year by Environmental Leader, and is a privately held company headquartered in Atlanta. For more information visit http://www.urjanet.com.