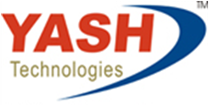 East Moline, IL (PRWEB) May 28, 2014
YASH Technologies, a leading technology services and outsourcing partner for global companies, today announced that it will host a live webinar entitled "Learn how Westinghouse leveraged SuccessFactors Learning Management System (LMS) to optimize learning for global employees" on Thursday, May 29th at 11 a.m. CST. This webinar will provide insight on how SuccessFactors LMS – by SuccessFactors, an SAP Company – can help ensure compliance by managing, executing, and reporting on employee (including contractual employees) training.
For organizations seeking a consolidated platform to meet regulatory requirements on a global scale, this webinar is sure to deliver. Join YASH and Westinghouse as they highlight:

An overview of LMS and key features including architecture, integration, and content management
Westinghouse's global regulatory compliance requirements, their experience with implementing LMS and the lessons they learned along the way
Key Presenters:
Amy Beltz, HRIM Analyst, Westinghouse Electric Company
Paul Struck, Industry Practice Director, YASH Technologies
Raj Jogam, Sr. Solution Architect, YASH Technologies
Register today for the May 29th webinar. For more information, please visit http://www.yash.com or email info(at)yash(dot)com.
About YASH Technologies
YASH Technologies focuses on customer success. As a leading technology services and outsourcing partner for medium and large global customers, we leverage technology and our flexible delivery models to drive performance and business value throughout a customer's enterprise. YASH's comprehensive service approach incorporates a holistic view of our customers that extends beyond delivery. This approach integrates enterprise solutions and services, proprietary best practice offerings, strategic application and maintenance outsourcing, as well as consulting and integration services. YASH is a SEI CMMI (Level 3) and an ISO 9001:2008 certified company with U.S. and India headquarters and regional sales and development offices spread across five continents. For more information, please visit http://www.yash.com or email info(at)yash(dot)com.
SAP and all SAP logos are trademarks or registered trademarks of SAP AG in Germany and in several other countries. All other product and service names mentioned are the trademarks of their respective companies.