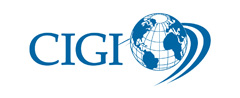 Waterloo, Canada (PRWEB) May 29, 2014
The Northwest Territories (NWT) is arguably the most promising economic region in the Canadian Arctic, but to realize its full potential, national infrastructure planning and investment is urgently required, according to a new report issued by the Centre for International Governance Innovation (CIGI).
In CIGI Policy Brief No. 40, "The Northwest Territories and Arctic Maritime Development in the Beaufort Area," John Higginbotham and Marina Grosu say, "Arctic marine transport and infrastructure are central to the sustainable development of Canadian Arctic communities." The NWT, with its public and private potential, scale of resources, variety of transport routes, well-functioning territorial government and close cooperation with neighbours, "should use devolution as a new opportunity for enhanced land/marine partnerships with the federal government, similar to federal-provincial nation building transportation projects in [Canada's] South."
According to the authors, "Canadian federal economic support for development in the Arctic is modest and fragmented by domestic Arctic governance issues, despite laudable goals in Canada's Arctic Council program." Accordingly, Higginbotham and Grosu recommend that the Government of Canada:

Develop with stakeholders a comprehensive long-term plan and timetable for responsible Canadian Arctic maritime development, addressing urgent destination and transpolar opportunities and taking into consideration the sensitivity of the Arctic environment.
Focus on developing marine corridors, including strategic charting, harbour improvements, search and rescue and oil spill mitigation, aids to navigation and communications capabilities.
Establish the funding of the Canadian Coast Guard on a more robust basis (including fee for service) that recognizes its vital and growing role in the Arctic as traffic increases and sailing seasons lengthen.
Bring federal Canada-US bilateral Arctic marine cooperation to a new level, given recent Arctic policy ferment in the US administration and Alaska, the passing of the Arctic Council torch to the United States in 2015, and new economic and security concerns.
Support the Pacific NorthWest Economic Region's (PNWER) proposal of a Beaufort business council that would be a step toward a more forceful and coherent Arctic voice for North American business in a critical binational area.
Examine the possibility of a joint North American Safe Arctic Marine Corridor Administration, similar to the St. Lawrence Seaway and existing maritime cooperation in the North American Aerospace Defense Command.
CIGI Policy Brief No. 40, "The Northwest Territories and Arctic Maritime Development in the Beaufort Area," draws on the Western Arctic Marine Transport and Governance Roundtable held by CIGI in Yellowknife, NWT, in November 2013, in conjunction with PNWER's Arctic Caucus meeting, as well as PNWER's Arctic Caucus meeting in March 2014, on Capitol Hill in Washington, DC, with senior federal and Alaskan political leaders, officials and other stakeholders. To download a free PDF copy, please visit: http://www.cigionline.org/publications/northwest-territories-and-arctic-maritime-development-beaufort-area.
ABOUT THE AUTHORS:
John Higginbotham is a senior fellow at CIGI and Carleton University. He was an assistant deputy minister in three Canadian government departments, served abroad in senior positions in Washington, Beijing and Hong Kong and coordinated Canada's successful Asia-Pacific Gateway and Corridor Initiative at Transport Canada.
Marina Grosu is a master's graduate in international public policy of Wilfrid Laurier University's School of International Policy and Governance. Previously, she held a junior research fellowship at CIGI. Marina's current research and work at Carleton University explores Arctic governance, maritime and resource development issues.
MEDIA CONTACT:
Kevin Dias, Communications Specialist, CIGI
Tel: 519.885.2444, ext. 7238, Email: kdias(at)cigionline(dot)org
The Centre for International Governance Innovation (CIGI) is an independent, non-partisan think tank on international governance. Led by experienced practitioners and distinguished academics, CIGI supports research, forms networks, advances policy debate and generates ideas for multilateral governance improvements. Conducting an active agenda of research, events and publications, CIGI's interdisciplinary work includes collaboration with policy, business and academic communities around the world. CIGI was founded in 2001 by Jim Balsillie, then co-CEO of Research In Motion (BlackBerry), and collaborates with and gratefully acknowledges support from a number of strategic partners, in particular the Government of Canada and the Government of Ontario. For more information, please visit http://www.cigionline.org.
-30-