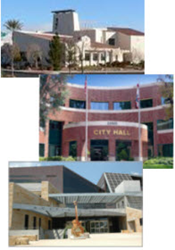 eVoiceAmerica.com is the first website to make "getting The People involved" a reality and which has been, up to now, a meaningless, empty phrase.
Los Angeles, CA (PRWEB) May 29, 2014
Up to 80% of Americans, from every walk of life, believe the federal government is taking the country in the wrong direction. Those Americans, who believe they are among this 80%, can gather as families, neighbors, and friends at their local city halls to "Re-Claim America" to show their dissatisfaction with a federal government that is out of control and serves only itself, not the People. Americans do not have to march on Washington. They just have to head to their local city hall with flags, signs, and smart phones to video and post their "national local" rallies on YouTube.
This rally will show the unity of the American people in their determination to reclaim DC. How? By voting in November and 2016 for those candidates who have listened to them and candidates that will vote their constituent majorities on their key issues which are now garnered, calculated, and made public by eVoiceAmerica.com.
How can the People re-claim America? 1) By attending this simultaneous, national Rally (at local city halls) and 2) using eVoiceAmerica -- a new, free, internet, take-action platform that documents their values and what they want for their country. eVoiceAmerica harvests, calculates, and publishes national, majority percentages on all top issues. And, for the first time ever, eVoiceAmerica also breaks down these national, consensus percentages into what Americans are telling their individual, federal elected representatives -- majorities that can not be ignored by Washington. Through eVoiceAmerica.com, Washington knows that the People know what they have told them and acting accordingly will be in Washington's best interest.
How can eVoiceAmerica do this? By solving the problem most Americans have: not knowing who their DC representatives are and how to reach them. To overcome this daunting, time-and-effort problem, eVoiceAmerica provides each user their personalized, updated list of elected representatives every time they log in to email an opinion on issues important to them. eVoiceAmerica provides an easy way for the dissatisfied 80% (mega millions of Americans) to email their DC elected reps. Now, Americans can easily flood their representatives' official webform inboxes with their opinions delivered with the Power Punch described below.
Using this platform to easily email their reps and eVoiceAmerica's new, consensus percentage data, Americans and the media can finally hold DC representatives accountable at the ballot box if they vote against their constituent majorities. Using eVoiceAmerica.com and attending this national, simultaneous "Re-Claim America" Rally, Americans can assert their new majority voice. Our President and Congress now have a new reality because Americans now know what America's majorities are telling Washington on all the top issues. This makes DC reps accountable for voting their majorities or they will voted out.
Power Punch: Each personal opinion contains a Yes/No eVote and the user's selected, elected-rep recipients. Thus, one opinion can be sent to multiple reps at the same time. eVoiceAmerica then calculates America's consensus percentage data by capturing 1) users' anonymous Yes or No eVotes by issue and 2) users' selected rep recipients. eVoiceAmerica 3) merges this information to create issue-specific, national majorities. eVoiceAmerica also breaks down these national percentages into district and state consensus percentages by issue for each rep. It also generates daily, issue-specific percentage reports for publication to the media, site users, and elected reps -- giving America new strength in documented numbers.
This new majority, consensus data is not a poll, but is based upon potentially mega millions of personal opinions, each with an issue-specific, Yes/No eVote, that Americans email to their designated DC representatives using eVoiceAmerica.com. This grassroots percentage data is not statistical, "dip stick" polling in which pollsters decide which issues are polled, by whom, when, how often, and limited to 500-2000 respondents. Rather, it represents "America's Digital Townhall" with potentially millions of eVoiceAmerica users emailing their personal opinions and eVotes on issues they choose, as often as they choose, directly to the representatives they choose: President, House representative, Senators, and Governor.
These consensus percentages are conveyed in real time on-site and are published in comprehensive, daily data reports. eVoiceAmerica publishes this multi-level consensus data to the media and Congress so Americans can know who the "good guys" are and require the "bad guys" to vote their constituent mandates, not their party's ideological positions or in their self-interest.
Visit eVoiceAmerica's "Rally Info" page for more details and view our "Re-Claim America" Rally invitation video.