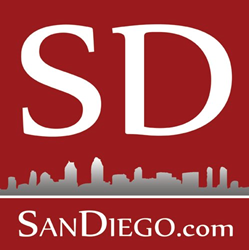 San Diego, CA (PRWEB) May 28, 2014
As the Romans built roads that wove their ways through the landscape of the United Kingdom, pubs, or "inns" sprang up to accommodate travelers who needed a good drink and a place to stay for the night. That tradition in turn came to define much of the social landscape of the United Kingdom, Ireland, and even American culture: At one time in the United States, pubs were so directly tied with socializing, that they were often places where individuals in a neighborhood would collect their mail and news.
The Heart of San Diego
Amid the pubs and bars of downtown San Diego, a king's ransom of great eateries and places for a drink and a conversation is available. A few stand out in particular: Both based in San Diego's charming Gaslamp District, Henry's Pub and Patrick's Pub have made waves among visitors for years. With their authentic feels and selections, Henry's and Patrick's both combine the best of San Diego with an old European style of design.
Making Henry's a Pivotal Stop
Henry's Pub is well-known to its regulars as a place to relax in a mix of a classic UK-pub aura with updated American features like DJs and karaoke. A big favorite of locals who congregate in the lovely atmosphere of the "Gaslight Quarter," as it's also known, the music-friendly site is a great place to blow off steam on a weekend, with patrons enjoying the younger vibe and hip food options available. Somehow, Henry's seems to mix the best of the old world with the pace and excitement of the new: no easy feat. But this quality is exactly what keeps so many patrons coming back. With a number of $3 drinks from 3pm until 7:15pm on weekdays, Henry's also has one of the most generous happy hours in the Gaslamp District.
The Charms of Patrick's
Patrick's Pub, which has had roots in the Gaslamp Quarter since the end of prohibition, is a great place to go for a laid-back, Irish-style pub that will make you feel like you've stepped back in time. With its dedication to the feel of public houses from the Emerald Isle, Patrick's has an extremely dedicated clientele and a welcoming feel that makes its status as one of San Diego's best pubs an obvious point. Few who spend an evening at Patrick's will not come back to this gracious and fun establishment. And with its Happy Hour prices going daily from 10am to 8pm, Patrick's is a great place to get a deal on your favorite beer or spirits.
For these reasons, finding the right pub in San Diego can be a great new experience. With its top notch bars, San Diego can often feel like its nightlife is second to none. At Henry's Pub and Patrick's Pub, customers will be treated like friends and family, and may even find themselves becoming regulars. Because of the warmth and quality of these establishments, it's no wonder why SanDiego.com has found Henry's and Patrick's two of the best pubs in downtown San Diego. For many regulars who have enjoyed these two landmarks for years, two of the best kept secrets in San Diego just got out.
About SanDiego.com:
SanDiego.com is one of San Diego's oldest and busiest travel and tourism websites, known as the local authority for all things San Diego. The author of this article, Chris Parks, is a native San Diegan who truly believes that there is no place more fun and exciting than beautiful San Diego.
Media Contact
Chris Parks
Editor - SanDiego.com