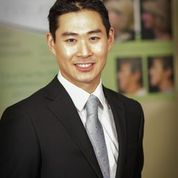 East Syracuse, NY (PRWEB) May 29, 2014
Natural Face™ Centers is pleased to announce that Dr. Sang W. Kim will be joining the practice as surgical director beginning in July 2014.
Dr. Kim received his Doctorate in Medicine from Harvard Medical School in Boston. He completed residency training at the Harvard Combined Program in Otolaryngology – Head and Neck Surgery. Dr. Kim has always had a keen interest in the field of plastic surgery, exclusively the head, face, and neck.
After his residency training, he completed prestigious dual-fellowship training in facial plastic and reconstructive surgery, and hair restoration surgery under the tutelage of Dr. Daniel E. Rousso, a world-renowned pioneer in hair transplantation surgery and facial plastic surgery. During his academic course, Dr. Kim has published several papers in peer-reviewed scientific journals and received numerous honors including several national and international research grants.
Dr. Douglas Halliday, president of Natural Face™ Centers, is thrilled to welcome Dr. Kim, as the two doctors share the core philosophy of facial aesthetic medicine – individualized and personal treatments to enhance one's natural image.
Dr. Kim is excited to bring up-to-date and time-proven techniques, both surgical and non-surgical, in the field of facial rejuvenation and hair restoration to Syracuse.
Dr. Kim will be practicing at the Syracuse location and the affiliated satellite facilities. His services will include:

Surgical procedures: Face/neck lifts including the Natural Face™ Lift, brow lift, eyelid surgery, nasal cosmetic surgery, cheek/chin augmentation, skin resurfacing treatments including ablative laser surgery, and the hair restoration procedures.
Non-surgical procedures: Botox®/neuromodulator for dynamic facial wrinkles and dermal fillers for facial volume enhancement and fine lines.
About Natural Face™ Centers
Natural Face™ Centers offer the latest technology in facial cosmetic enhancements and hair restoration treatments that are customized to individual patient needs in Syracuse, Clay, and the surrounding communities in Central New York. Our practice encompasses all aspects of natural facial procedures – from facial plastic surgery to enhance your appearance and correct deviations to skin rejuvenation treatments and injectable fillers. We provide a safe, intimate, and friendly environment to accommodate our patients. We have an on-site AAAHC certified surgery center staffed with highly qualified and experienced staffs.