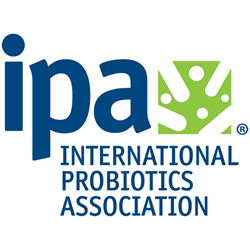 Zurich, Switzerland (PRWEB) May 29, 2014
The International Probiotics Association supported a grant for the article "Enumeration of probiotic strains: Review of culture-dependent and alternative techniques to quantify viable bacteria," which has just been published in the issue of Journal of Microbiological Methods and available as Open Access. The work was performed by Dr. Catherine Davis, Creighton University (Omaha, Nebraska USA).
Currently, enumeration is primarily performed by culture based techniques (i.e., use of agar plates) which is labor intensive, time consuming and subject to variability. Therefore, there is a need for newer techniques.
The article by Dr. Davis reviews the results of many studies using several new techniques to update scientific knowledge regarding enumeration of probiotics. For this, an operating definition of live probiotic bacteria is needed for reliable enumeration in order to accurately communicate product information on the package label.
Research has demonstrated that live probiotic bacteria can exist in a viable but non-culturable state (VBNC). A challenge exists with this as traditional culture based techniques only estimate numbers of replicating bacteria but not the ones in VBNC state. Newer techniques such RT-qPCR or flow cytometry with specific stains offer the potential to enumerate both culturable and VBNC organisms as discussed in the review.
"It is rather exciting to have such a review finally being done as the probiotic industry is starving to look at alternative methods to slowly get away from the centuries old total plate count which does not provide cells in VBNC state and has many other limitations," said Director General, Ioannis Misopoulos. "Consensus on an operational definition of viability and systematic efforts to validate these alternative techniques ultimately will strengthen the accuracy and reliability of probiotic enumeration." The entire article can be seen at http://www.sciencedirect.com/science/article/pii/S0167701214001122.
About the International Probiotics Association:
The International Probiotics Association is an international organization with members comprised of both industry and academia. Its goal is to provide a unique and global forum for the exchange of research and the latest breakthroughs in probiotic technology and product development. The International Probiotics Association also works with government bodies and industry to assist in establishing scientific standards for probiotic supplements, probiotic pharmaceutical products and functional foods. The International Probiotics Association uses its presence on the Internet as an educational platform for consumers and healthcare professionals alike to provide information pertaining to the latest discoveries and proven health benefits of probiotics for humans and animals. The International Probiotics Association holds a Non-Governmental Organization (NGO) status with Codex Alimentarius. For more information, please go to Internationalprobiotics.org.