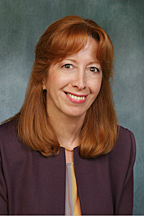 Fairfax, VA (PRWEB) May 30, 2014
At the annual SIDW conference held May 20, 2014, Dr. Elvira, along with other global health experts, shared her views at a panel designed to answer the following three questions:
1. How should the traditional donor-recipient paradigm adapt so that actors are held mutually accountable to achieving global and national health goals?
2. How will that increase our chances of making good health investments and ensuring healthy lives?
3. How can we transfer more responsibility and ownership on recipients?
On June 24, from 12:30 to 2:00 pm, Dr Elvira will continue the discussion and answer more questions about what makes effective partnerships between donors and countries and for sustainable results in global health. This is part of the "Sustainable Development Goal #4 (SDG4) that is "Ensuring Healthy Lives."
Dr Beracochea has been committed to the Millennium Development Goals (MDGs) since she founded MIDEGO in 2005. With the deadline of 2015 fast approaching, and a new sustainable development goal developing, Dr Beracochea wants to ensure the lessons learned on effective global health aid are applied to SDG4: "Ensuring Healthy Lives." SDG4 is a combination of MDGs 3, 4, 5 and 6. To achieve SDG4, a new paradigm for effectively working in global health is indeed required to apply the lessons learned from working towards the MDGs and particularly the challenges of applying the principles of the Paris Declaration (2005), that is: ownership, harmonization, alignment, and management by results and mutual accountability. These principles and the related aid effectiveness indicators were to redefine the relationship between donors and recipient countries in a plane of equality between development partners.
In addition to the need to continue improving aid effectiveness, Dr Beracochea proposes that to achieve SDG4 we must consider that the technical field of global health has changed in the last 20 years and the number of capable health professionals in leadership positions in an increasing number of countries with improved economic growth has increased. The new paradigm consequently will have to address a changing donor-recipient relationship in which donors strive to show the maximum ROI of every dollar invested in health, local health professionals become effective leaders, health system change agents and program managers. Why? Because SDG4 will enable countries to progressively develop their health system to realize their people's right to health (Universal Declaration of Human Rights, 1948 and general comment 14, ICESCR, 2000) as they enter their economic transition towards increased prosperity.
In this changing Global Health context, four of the main conditions that need to be fulfilled to improve aid effectiveness are: first, managing the complexity of the global health field that has increased in terms of the medical and technical knowledge lacking in developing countries and the number of stakeholders and global initiatives working in them; second, the global health need to implement sustained long-term strategies such as universal coverage and improved quality healthcare delivery through effective short-term projects that do not yet deliver lasting solutions; third, the need to fulfill the right to health of all vulnerable populations and other pockets of under-served populations who suffer higher mortality rates; and fourth, the need to reform funding to overcome the fact that much of the funding and implementation is still going through disease-focused stovepipes and not health to achieve concerted health system performance improvements. These conditions are compounded by the fact that long-term strategies are not usually part of humanitarian assistance projects, which are designed to only respond to the current shock and which usually do not build on existing capacity, harmonize with the country's health programs or strengthen the country's health system.
During the June 24th presentation, Dr Beracochea will discuss the following conditions for the new paradigm:
The new paradigm or paradigms will be one in which "projects," either designed to provide humanitarian or development assistance, and they are aligned with the country's health "programs" and contribute to improve the quality, efficiency and consistency of the health care delivery "system." In this way, new paradigms of project-program-system would be the basis of effective donor-country partnerships and assistance and coordination in global health. Dr Beracochea will also discuss how the new paradigm must also ensure the advancement of global health goals and donors' priorities such as USAID's reduction of preventable maternal and child deaths by 2035 and achieving an AIDS-free generation; and the Global Fund's new rights-based funding and programming model that will progressively meet the needs of those still disenfranchised. Undoubtedly, the role of implementing global health technical assistance organizations and professionals is increasingly challenging when asked to provide technical assistance to meet these and other conditions and develop and implement sustainable solutions that leverage all available resources and that go across stovepipes and build community resilience and the foundations of strong health systems. Dr Beracochea will answer questions in person and online at info(at)midego(dot)com.
About Dr. Elvira
Dr. Elvira Beracochea is an international global health consultant and health system development expert. She is the author of "Health for All NOW" and helps governments, organizations, foundations and health professionals to improve how health services and programs work so they can save more lives. She is the founder, President and CEO of MIDEGO, Inc.
About MIDEGO, Inc.
Founded in 2005, MIDEGO is a well-established global health consulting company, specialized in professional and organizational effectiveness in the health sector. MIDEGO's mission is to help countries exceed the Millennium Development Goals, hence the name of the company. MIDEGO helps clients improve how they work and save more lives while advancing in their careers. MIDEGO also works with partners to create and implement effective and efficient organizational health development strategies that are led by empowered local leaders. MIDEGO's online training and coaching programs help health professionals realize their career mission by leading the kind of changes they know they need to bring about in their countries. Find out more at http://www.midego.com.