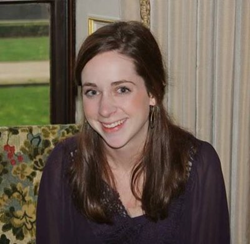 The program attracts people that are entrepreneurial and want to be in Detroit and make a difference.
Lansing, Michigan (PRWEB) May 30, 2014
For the second consecutive year, PM Environmental Inc., signed on to be a host company for Challenge Detroit. The annual leadership program seeks to entice the brightest young minds to live, work, and contribute to the city. In addition to supporting Detroit, the program also provides benefits for the companies that sponsor its participants, or Fellows.
Fellows are considered to be among the top talent in the nation and possess strong leadership skills. Candidates are chosen after a three-month-long selection process that includes interviews, challenging essays, creating a video, submitting and promoting it on social media and competing for votes.
"The program attracts people that are entrepreneurial and want to be in Detroit and make a difference," said Michael T. Kulka, CEO of PM Environmental. "We find that very attractive."
During this year's recruitment cycle, Challenge Detroit attracted 850-applicants for 30 available positions. Program coordinators had to narrow down the list to about 150 for host companies to conduct interviews with the prospects. Challenge Detroit Executive Director Deirdre Greene Groves said the companies play a major role in choosing applicants.
"We ask our companies for feedback and then we do another round to get down to 30 people," Greene Groves said. "It's a comfortable number where the Fellows can really form bonds."
Host companies provide their Fellow with a $30,000 annual salary and pay from $3,000 to $6,000 in programming fees, which fund Challenge Detroit's orientation, recruitment process, leadership development and Friday projects.
Groves notes the program can also inject diversity into the workplace. "(Challenge Detroit is) definitely having a role in attracting and retaining top talent and getting someone on your team that you may not have found otherwise," she said.
PM Environmental's Fellow, Anna Balzer is originally from Toledo Ohio and earned her BA in Environmental Studies. She joined the company in August of 2013 and currently works as a Research Consultant. Located in the company's Berkley, Michigan, office Balzer works Monday through Thursday and dedicates each Friday to team challenge projects focused on making a social impact in Detroit, which she said is a moving experience.
Greene Groves said Balzer is well-rounded and passionate about improving Detroit, which makes her more than a good fit for the program.
Mike Kulka believes PM is a good match for hosting a Challenge Detroit Fellow and sees it as an opportunity to maintain involvement in community-driven work in the Detroit area.
"We're constantly working on redevelopment efforts in Detroit," he said. "As a forward-thinking company, we attract forward-thinking people that will help rebuild the city," he said.
Balzer said she is sad to see her year with Challenge Detroit end in August, but she is staying in Detroit to work with PM. Half of the fellows from the inaugural year continued working with their companies after the program's conclusion and 90% decided to make Detroit their home.
A new Fellow will join the PM team in September after the third year candidates are selected in June.