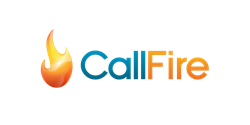 Use mobile marketing to get World Cup fans excited about watching at your bar!
Santa Monica, CA (PRWEB) May 29, 2014
The food and hospitality industry is one of the toughest markets to breach. And with the World Cup this Summer, restaurants and bars need more than ever to come up with interesting ways of drawing in fans to their local hotspots. With so much competition and so many aspects to manage, how can restaurant and hotel managers make their marketing campaigns successful and simple? CallFire can help…with the world's most innovative and effective mobile marketing solutions.
Restaurants, bars, and hotels have found success using a variety of CallFire products, from mass SMS Texting and Voice Broadcast to setting up an Interactive Voice Response system or using Call Tracking. Just imagine being able to communicate with an entire customer base in a matter of minutes, with special offers and discounts, and being able to closely track and analyze the success of each campaign. With virtual forwarding numbers and Call Tracking, you can also closely monitor which traditional advertising methods are working and then optimize your advertising strategies. CallFire has an easy-to-use solution for all of these initiatives.
CallFire has compiled years of experience and knowledge, working with a number of high-profile clients in various industries, to offer a weekly webinar series on the most effective mobile marketing tactics. The Food and Hospitality Webinar Series (June 2 to 6) focuses on products that have proven results with restaurants, bars, and hotels across the country – Voice Broadcast & SMS Texting, Cloud Call Center, Call Tracking, and IVR. Each webinar will demonstrate a specific product, its array of uses to obtain and retain more customers, and ultimately how these strategies can increase revenue.
CallFire customizes its weekly webinar series for two weeks each month to a specific industry. Additionally, CallFire customers who create their own campaign after listening to the webinar will receive a free promotional prize! All campaigns can be launched at an affordable price, with no monthly or yearly subscription fees.
During these webinars, a CallFire representative will explain how to:
1. Create a mobile marketing campaign, highlighting a particular product or service
2. Understand the importance of opting-In
3. Send thousands of Voice Broadcasts and SMS Text Messages instantly
4. Track and analyze the effectiveness of each product in your campaign
Find out during our webinar how CallFire can be tailored to your specific needs. CallFire, an Inc. 500 company, has demonstrated its versatile and affordable technology as a leader in the cloud telephony industry serving thousands of customers in insurance, sales, marketing, government, non-profit, politics, and in many more enterprise level applications.
About CallFire: Since 2004, CallFire has simplified telephony, making sophisticated, formally expensive carrier class telecom capabilities available through an affordable, easy-to-use GUI and API platform. Any business, from start-up to enterprise, can reach its customers on any device, using text messaging or voice, with CallFire's massively scalable, cloud telecom platform and SMS gateway. CallFire products include Voice APIs, Business Text Messaging, Voice Broadcast, Local Phone Numbers, Toll Free Numbers, IVR, Power Dialing for agents and more. Call analytics enable CallFire's 100,000 users to reach customers more often using call tracking, virtual phone service, dialers, and mobile messaging.