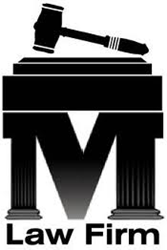 New York, NY (PRWEB) May 30, 2014
The ground failed at the Brody Mine No. 1 in Boone County, West Virginia, leaving two workers dead reported USAToday (Two dead in W.Va. coal mine accident, May 13, 2014). After an apparent ground failure, two workers were trapped in the mine, according to the report. Amy Louviere of the federal Mine Safety and Health Administration later said that the two worker's bodies had been recovered. The Office of Miners' Health, Safety, and Training identified the two workers as Eric D. Legg, 48, and Gary P. Hensley, 46.
There were no additional injuries or trapped workers caused by what the state agency is saying was likely a coal outburst. The investigation is ongoing and more details may come to light, though the West Virginia mine already has a history of safety violations. The owner of the mine did not issue a statement or comment.
"Firstly, our hearts and condolences go out to the friends, families, and coworkers of Mr. Legg and Mr. Hensley," said Adnan Munawar, Partner at Munawar & Andrews-Santillo LLP. "Mining is one of the most dangerous jobs there is, and this accident shows just how dire the consequences when something goes wrong at a mine. This is a horrible tragedy and we are deeply saddened by the loss. While we have to wait for the investigation to make an official determination, if what happened to these two workers is somehow related to the mine's history of safety violations, then the heartache everyone is experiencing will be coupled with outrage."
"While it is common knowledge that mines and other construction sites are inherently dangerous, that does not mean that when accidents happen that proving the cause is easy or straightforward. Construction sites can be complex and the potential number of people who could be involved in a claim is quite high. Anyone who suffers an injury at a construction site should contact a legal expert right away who knows not only how to navigate the civil claims process, but who also is familiar with the functionality of construction sites and has the knowledge and experience to prove how you were injured. Speaking with a personal injury attorney is free, and you only ever pay a fee if you win, so there is no reason not to call right away and find out what your options are under the law."
If you or a loved one has suffered and injury, medical condition, or worse, as a result of a construction accident in New York, you should contact a New York Construction Accident lawyer today to receive information about the your rights under the law and how to pursue claims for the compensation you deserve.
About Munawar & Andrews-Santillo, LLP
http://workers-compensation-lawyers-nyc.com/
http://workers-compensation-lawyers-nyc.com/what-to-do-if-injured-at-work/
http://workers-compensation-lawyers-nyc.com/how-to-file-workers-comp/
Munawar & Andrews-Santillo, LLP ("MLawfirm") is a Personal Injury Law Firm in New York City. Our team of highly qualified and skilled attorneys handles and represents clients in a wide range of legal areas including: Car/Auto Accidents, Bike Accidents, Truck Accidents, Construction Accidents, Workers Compensation, Medical Malpractice and No-Fault Collection/Litigation/Arbitration or Accidents. If you need legal help feel free to contact our attorneys. We are available 24 hours a day, 7 days a week, 365 days a year to our clients. Because Insurance companies have their attorneys, adjusters and representatives well trained to defend, delay and frustrate your right to recover full and adequate compensation and damages. One of our greatest strengths is that we are Trial Lawyers. That means we prepare client's case as if it is going to court and we use tireless effort to secure the best possible results for them. At Munawar & Andrews-Santillo LLP, a preeminent New York law firms, no case is too large or too small. Our attorneys treat all clients with the respect and dignity they deserve. Our law firm and attorneys work hard to deliver the very best results to all of our clients. Do you have a legal issue? Do not hesitate to call for free consultation at (212)-400-4000.
"Lawyer Advertising"
"Prior results do not guarantee a similar outcome."
"Content of the press release is not intended to provide legal or other advice or to create an attorney-client relationship."