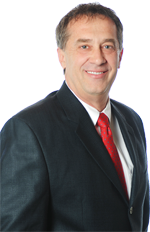 Bradenton, FL (PRWEB) May 29, 2014
While many dental professionals may focus primarily on patient care or continuing education, Dr. Lindsay Eastman also helps prepare future dentists for the unique challenges of their careers. Dr. Eastman is currently teaching a three-part series on business leadership at the University of Florida, where he is an assistant clinical professor. In addition to teaching, Dr. Eastman offers various services as a Bradenton, FL periodontist, from periodontal treatments to the placement of dental implants.
Dr. Eastman has a passion for helping students in dental school develop the skills they will need to act as business owners and leaders when they begin their careers. His lectures on business leadership are based on topics he learned about while attending the Pride Institute, a consulting group dedicated to helping dental professionals learn to manage their practices more effectively. The Pride Institute teaches dentists about relevant skills such as marketing, planning for growth, creating long-term goals, convincing patients to undergo needed treatments, and improving employee best practices. Knowledge in these areas helps dental professionals expand their practices while delivering optimal results to patients. Students who attend Dr. Eastman's monthly lectures have the opportunity to start developing these important skills early.
Dr. Eastman's teaching schedule still allows him to offer his services as a Bradenton, FL periodontist to numerous patients. Dr. Eastman performs various treatments to help his patients improve their periodontal health, including periodontal maintenance, scaling and root planing, gum grafting, and laser gum surgery. For people who have already lost teeth due to periodontal health issues, Dr. Eastman offers several tooth replacement options, including dental implants, implant supported dentures, and Teeth-in-a-Day. Whenever he can, Dr. Eastman utilizes advanced technology, such as cone beam scanning, intraoral cameras, and the FDA-cleared Periolase® MVP-7 laser, to provide patients with precise treatments and the best possible results.
Dr. Eastman encourages people who need to visit a Bradenton, FL periodontist, whether for treatment or for a consultation, to call his office and request an appointment. Current and prospective patients are also welcome to visit Dr. Eastman's website to learn more about treatments such as dental implants, gum grafting, and laser gum surgery that can help improve their oral health.
About the Doctor
Lindsay B. Eastman, DDS, MS, PA is a periodontist offering patients personalized dental care in Bradenton, FL since 1980. Dr. Eastman received his Doctor of Dental Surgery degree from Loyola University Dental School where he completed his Graduate training in Periodontics and his Masters of Science in Oral Biology. He received his Post-Graduate specialty training in Surgical Placement of Implants from Northwestern University Dental School, and completed Business Management Training from Pride Institute. He is part of one percent of dental professionals providing the LANAP® FDA cleared laser procedure for gum disease and periodontal treatment. To learn more about Dr. Eastman and his dental services, visit his website at http://www.bradenton-periodontist.com and call (941) 792-3899.