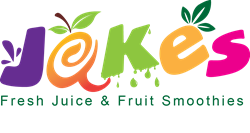 Seattle, WA (PRWEB) May 30, 2014
Seattle based entrepreneur Jerrod Sessler launches smoothie brand under a name which honors his third child, Jake. Jake's Juice Bar will open their first location in Tukwila, Washington in June of 2014.
Jake's Juice Bar offers a bevy of options of all-organic selection of juice ingredients. The team at Jake's Juice Bar has a unique method which allows visitors to "grab-a-bucket" and fill it with the organic produce of choice thus creating an unlimited number of variations to the fresh juice flavors.
Jake's Juice Bar will also offer fresh fruit smoothies created with organic fruits and other ingredients with options for customization of their unique blends such as Peanut Butter Blueberry, Sweet Potato Pie, PB&J and their throat gnarly Green Monster.
Although this is the first Jake's Juice Bar location, Sessler is a serial entrepreneur of various other franchised brands. When asked about the trajectory of Jake's Juice Bar, he said: "Jakes Juice Bar is something fun for my kids and especially Jake. I don't know if we will expand to thousands of locations but I am sure we will open more than this first one. It is a lot of work and expense to launch a brand so it just makes sense to run with it a bit now that we have done all this work.
The first Jake's Juice Bar resides as a kiosk inside of recently opened, Zoopa Organic (http://www.EatZoopa.com) located in Tukwila, Washington. Jake's Juice Bar is flanked by a new Full Tilt Ice Cream location and Seattle Bagel Bakery all inside of Zoopa Organic.
This new Tukwila, Washington location for Jake's Juice Bar (http://www.JakesJuiceBar.com) is open from 11am - 9pm daily.