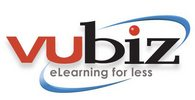 Los Angeles, CA (PRWEB) May 30, 2014
Vubiz is excited to announce the launch of a new elearning program that teaches the fundamentals of auditing in today's changing technological environment. This new online course is called about The Auditing Series and features four modules to help organizations learn the fundamentals of auditing.
Module 1 teaches the steps to establish an internal audit function, the phases of a complete audit cycle, the methods for documenting and evaluating internal controls and various approaches for reporting audit results. The second module gives tools to audit information systems and ensures the effectiveness of organization and management controls, system security administration and access controls, disaster recovery plans and the controls governing the relationship with service bureaus. Module 3 discusses the different uses for audit workpapers and how to accurately document and file workpapers and develop a risk-based annual audit plan. The fourth module provides internal auditors with the tools to ensure that the necessary policies, procedures, processes and controls at an organization are in place to detect and prevent fraud.
The goal of this four-module elearning program is to teach the fundamentals of auditing. To help meet that goal, the courses in this program contain audio, video and interactive activities to confirm understanding of the materials discussed. Each module has a final exam and certificate.
Vubiz is an award-winning elearning company with unbeatable pricing, quality online courses and outstanding customer service. They are experts at making online training effective at the very best price. Vubiz has built an excellent reputation over the past decade offering outstanding value with comprehensive services from a large, impressive online library to content creation, an LMS and Vubuild – a do-it-yourself authoring tool.