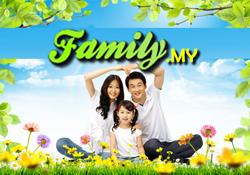 There will be a comprehensive section on health and supplements for Malaysians and visitors to Health.family.my
Kuala Lumpur (PRWEB) May 31, 2014
The first six months of the year has seen Advertising.my expand aggressively by providing a broad range of new services in travel and tourism in Malaysia, accommodation and other related areas.
For the coming months, Advertising.my will be promoting more homestay and hotel services. This will be offered through its partnering portal, Health.family.my. By combining 2 of the leading portals in the market, this expansion will surely offer more benefits for the visitors and tourists to Malaysia. On top of that, there are a string of incentives and new attractions to draw more people to these services.
To kick-off this campaign, a golf tournament is being planned. The event will be held in Cameron Highlands and Langkawi Island, two of the top tourist destinations in Malaysia. This golf tournament is organized to encourage more people to visit Cameron Highlands and Langkawi Island while enjoying the best attractions of the two locations. There will be attractive prizes to be won which include free accommodation at top hotels, discount vouchers, golf equipment and even travel packages, among others.
Through the Cuti-cuti Malaysia initiative, the new campaign will be promoting more homestays and apartments in Port Dickson. This segment will provide the most current and relevant information about Port Dickson which includes attractions, places to stay, food and many more. Visitors who plan to holiday in Port Dickson can now read about all the homestay options available at the coastal town. They can find out about rates, services offered, location and customs that are practiced.
At Health.family.my, there are a broad range of health related services and information. To promote better health and diet practices among visitors to health.family.my, there will be a lot of new contests and incentives. These programmes are organized and carried out to encourage more members to join the community and share information with each other. Members of the new segments can join these activities, submit their own reviews and other resources and win vouchers for stays in Sri Petaling and Puchong hotels and other discounts.
There will be a comprehensive section on health and supplements for Malaysians and visitors to health.family.my. Here, visitors can now learn about the best supplements that they can take for all types of lifestyles. Vision health and the human eye are among the main focuses at health.family.my. The top eye supplements in Malaysia in the market are evaluated and reviewed. Minerals like Vitamin A available in supplement form are supplied and explained as to why it is most needed for good vision and healthy eyes. Other known supplements that one should take include Lutein, Vitamin C, Selenium and Zinc, among others.
As part of this collaboration between Advertising.my and health.family.my, there will be a lot of new resources and information for holiday goers and golfers. There are health advices and product recommendations for golfers and others. For instance, golfers are sports athletes who commonly experience joint and knee problems in Malaysia. As such, there will always been a need to take health supplements that can strengthen the muscles. Products like Active Calcium Plus, which is the best calcium supplement in the market are thus recommended in this segment.
Another segment in the new offering is on job and recruitment services. There will be a new job portal that will provide advice and top tips on job applications and recruitment. Members can now find government jobs and learn about how to apply for them here.
Here, members can now find out the available vacancies in government offices and public departments. They can read and find out about the procedures for application and documentation required. Apart from that, members can learn about the best tips on attending interviews, how to behave and what to say during the sessions. From there, they can then be better prepared and have a more positive outcome in their Malaysian government job application.