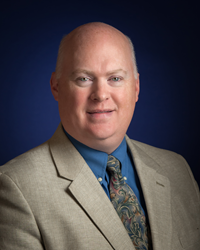 'I believe strongly in our business model and in the people who are leading us,' said Rus Healy. 'I'm glad to be a part of both. Teamwork is very important to me. I look forward to contributing to the growth and success of our business in this role.'
Clifton Park, NY (PRWEB) June 01, 2014
Annese & Associates, Inc., an integrated communications systems provider, is pleased to announce that Rus Healy has been promoted to Chief Technology Architect from Consulting Engineer on the Data Center/Virtualization Team. Rus operates out of the company's Rochester office and will now report to Jamie Aiello, VP of Services.
"I believe strongly in our business model and in the people who are leading us," said Rus Healy. "I'm glad to be a part of both. Teamwork is very important to me. I look forward to contributing to the growth and success of our business in this role, where I will have the opportunity to work with all of our team at Annese to develop and drive our solutions, practice areas, and partnerships."
Rus joined Annese in July of 2006 and served the company as CTO. He wrote the business plan for the Data Center and Virtualization practice during 2009, developed all the requisite manufacturer partnership, internal engineering and sales training plans, as well as played a crucial role in recruiting top talent from the industry and within the company to join the practice. In 2013, Rus completed his CCIE Data Center Written exam and received multiple accreditations. In his new position, Rus will be responsible for developing standard methodologies in the areas of assessment, design, consulting, and implementation. He will work with management, engineers, and architects to solve technical problems, conduct root cause analysis, identify potential challenges, and develop highly differentiable solutions.
"Rus' appointment to the role of Chief Technology Architect is another example of Annese's dedication to delivering the highest quality services to our customers," said Jamie Aiello. "Rus will be focused on the development of Annese's ability to consult, assess, design, implement, and administer solutions for our customers. I look forward to what we can accomplish with Rus in his new role."
About Annese & Associates, Inc.
Expertise. Relationships. Innovation. Throughout the past four decades, these principles have established the foundation upon which Annese & Associates has emerged as the trusted adviser to our customers, partners, and communities. With a full-circle approach to integrating communications systems, Annese wraps professional and managed services around Infrastructure, Collaboration and Data Center Virtualization solutions. Guided by our services methodology, we design an end-to-end IT experience for our clients, implementing the tools of today and administering a plan for tomorrow. Our business is the art, science, and passion of connecting devices to networks, people to people, and ideas to action.