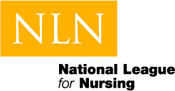 "The academic progression model Dr. Tagliareni developed significantly increased nurses from underrepresented backgrounds prepared for higher degrees. Her commitment to underserved populations is in concert with Duquesne's mission." Dean Smith Glasgow
Washington DC (PRWEB) May 31, 2014
Elaine Tagliareni, EdD, RN, CNE, FAAN, a chief program officer at the National League for Nursing, is one of just two honorary degree candidates selected by Duquesne University this year. Dr. Tagliareni was awarded a doctor of humane letters at the university's Commencement Exercises on May 9 on the Pittsburgh, PA campus.
Noted Mary Ellen Smith Glasgow, PhD, RN, FAAN, dean and professor of the Duquesne University School of Nursing, "The academic progression model developed by Dr. Tagliareni resulted in a significant increase in the number of nurses from under-represented backgrounds prepared for higher degrees. Dr. Tagliareni's commitment to diverse and underserved populations is in concert with Duquesne University's mission."
"We are proud of all that Elaine has accomplished over the years of her distinguished career in nursing education and administration and continues to accomplish through her leadership role at the NLN," said NLN CEO Beverly Malone, PhD, RN, FAAN. "While the NLN is honored, by extension, by this prestigious recognition, those who have the privilege to call Dr. Tagliareni colleague and work with her every day, are not surprised."
Dr. Tagliareni joined the NLN's professional staff in 2010, shortly after her two-year term as NLN president. Prior to that, she had spent more than 25 years as a professor of nursing at Community College of Philadelphia. There, she also served as Independence Foundation Chair in Community Health Nursing Education.
Dr. Tagliareni has a long history of organizational leadership. During her NLN presidency, she worked to reframe the dialogue surrounding entry into practice to focus on developing and supporting models that increase the academic progression of all nursing graduates. Among the supporters of her scholarship and academic practice are the W. K. Kellogg, John A. Hartford, and Hearst Foundations; and the National Institutes of Health. Her endeavors to advance nursing practice and education have increased diversity of the nursing workforce; promoted educational mobility for all nurses through the creation, implementation, and dissemination of new educational models; and advance care excellence for seniors through the NLN ACES program.
Dedicated to excellence in nursing, the National League for Nursing is the premier organization for nurse faculty and leaders in nursing education. The NLN offers faculty development, networking opportunities, testing services, nursing research grants, and public policy initiatives to its 40,000 individual and more than 1,200 institutional members, comprising nursing education programs across the spectrum of higher education and health care organizations.