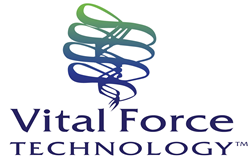 One of the major observations on the use of Vital Force Technology™ ingredients over time is its ability to enhance and speed up the biological actions of all other nutritional and therapeutic attributes
Eagle Point, OR (PRWEB) June 02, 2014
Functional drink products and ingredients currently represent an important nexus of consumer interest and innovation. People are looking to beverages as ideal delivery systems for all kinds of active ingredients and with health concerns about beverage ingredients in the mainstream, consumers are creating a strong demand for natural and organic ingredients, i.e., non-GMO, plant-based sources and alternative energy sources. Consumer beverage sales are projected to push the $22 billion range by 2017. Drink manufacturers and formulation scientists are scrambling for the newest cutting edge formulations to propel their products into the spotlight, while ingredient makers are equally pressed to create the next superstar formula.
Vital Force Technology™ announces their creation of a library of energetic patterns that can be used to enhance the amount of health-promoting substances in their products. Vital Force Technology™ library holds more than 4,000 energetic patterns, all tested to produce stable, effective and repeatable results. In essence, by adding energetic enhancements, natural product formulators can significantly speed up its effectiveness thus making it work faster.
Vital Force Technology™ imprinting process produces significant enhancements of high quality ingredients through a consistent, repeatable, standardized, high-volume production system. The Vital Force Technology™ process creates a point of differentiation that goes beyond marketing hype. It brings with it the ability to alter the properties of substances to diminish harmful side effects and enhances efficacy.
One of the major observations on the use of Vital Force Technology™ formulas over time is its ability to enhance and speed up the biological actions of all other nutritional and therapeutic attributes. Vital Force Technology™ infused concentrated trace minerals now become an ingredient that can be added to any product; the synergistic effect of combining natural products with Vital Force Technology™ formulas dramatically restores the ability of the body's organs to effectively perform their functions and fully utilize the attributes you want to deliver.
Vital Force Technology is founded by former Soviet Union, radio-physicist and inventor Dr. Kronn who developed the first multi-photon tunable generator in the 1980s. Seemingly inexplicable experimental results intrigued Dr. Kronn and spurred him to find a point of connection" between subtle energy and electromagnetic vibrations — where the physical and nonphysical worlds intersect. Dr. Kronn's profound discoveries about the behaviors of subtle energy led him to invent Vital Force Technology™, a proprietary method to generate, amplify, record and imprint Subtle Energy/Vital Force into any wellness ingredient or beverage. Vital Force Technology™ is based on new understandings into the hidden interactions between sub-atomic energies and particles of matter. Dr. Kronn has demonstrated that significant effects on the characteristics of a material occur when manipulating their corresponding subtle energies also known as chi.
"The balance between sound science and consumer demand is driving beverage formulation, with companies who have been using synthetic ingredients searching for alternatives. Vital Force Technology's functional ingredients can work within a beverage formula without changing proprietary blends or ingredients," says Constance Kronn, CEO and co-founder of Energy Tools International LLC.
For more information or to download whitepapers, visit the website at: http://vitalforcetechnology.com.
About Energy Tools International LLC
Founded in 2000 by Russian Radio-Physicist and Inventor Dr. Yury Kronn, and President and CEO Constance Kronn. This forward thinking attitude and scientific approach, coupled with decades of experience in cutting-edge quantum physics research, has built a global company that is uniquely positioned to deliver superior quality products and services, offering all natural health solutions to customers in 40 countries and 2500+ healthcare/spa practices worldwide. http://www.energytoolsint.com